Vegan sloppy joes are made with lentils and "meatless" tofu crumble for a hearty texture. This plant-based recipe is full of flavor and easy to make. It can be made in the Instant Pot or on the stovetop and comes together in less than an hour.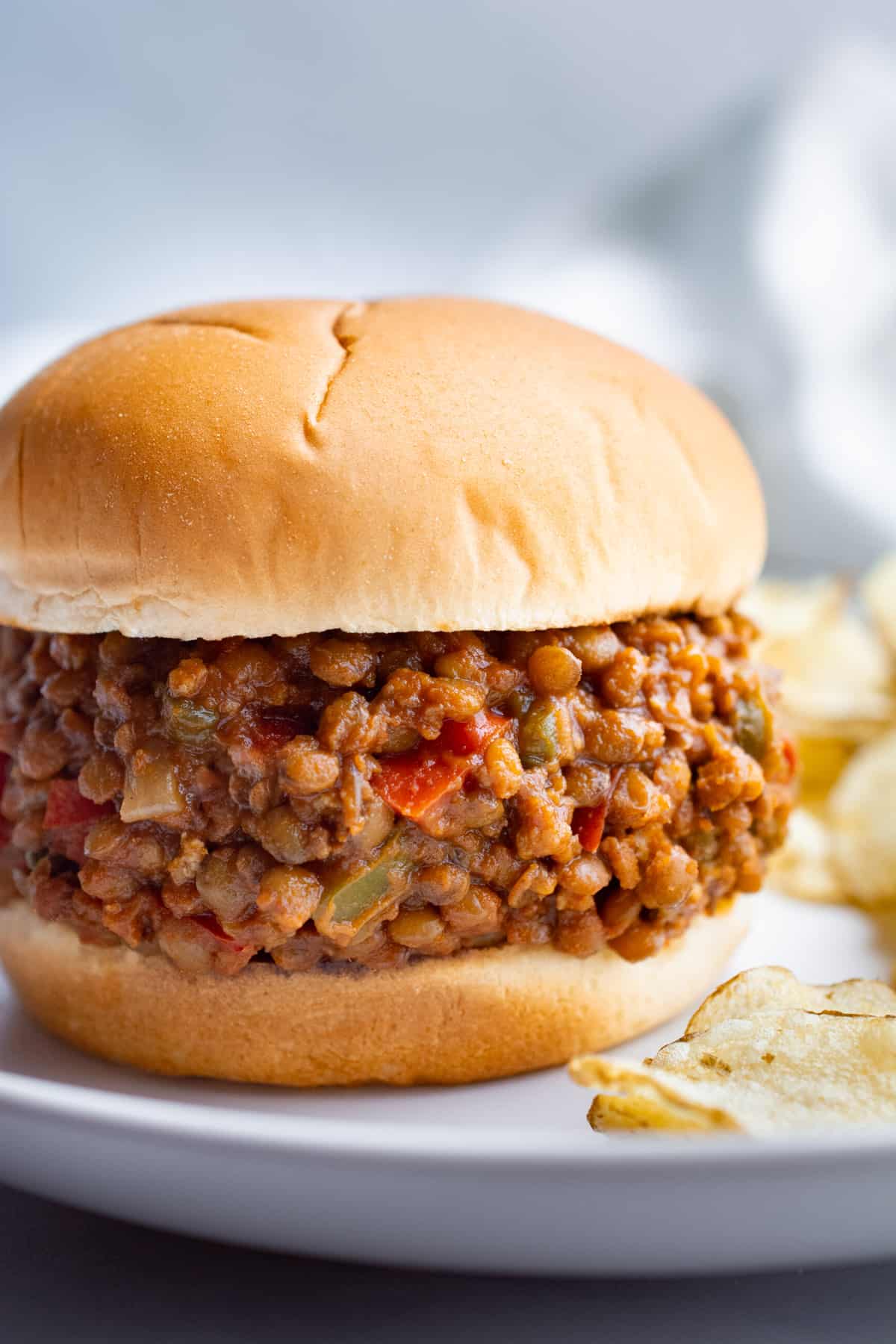 The best sloppy joes are smoky, savory, and, of course, MESSY! And, these vegan sloppy joes deliver on all three.
This childhood sandwich is packed with flavor and is a favorite weeknight dinner. It comes together in under 45 minutes and can be made effortlessly in the Instant Pot.
Ingredients
These vegan sloppy joes are made with the simple ingredients shown below.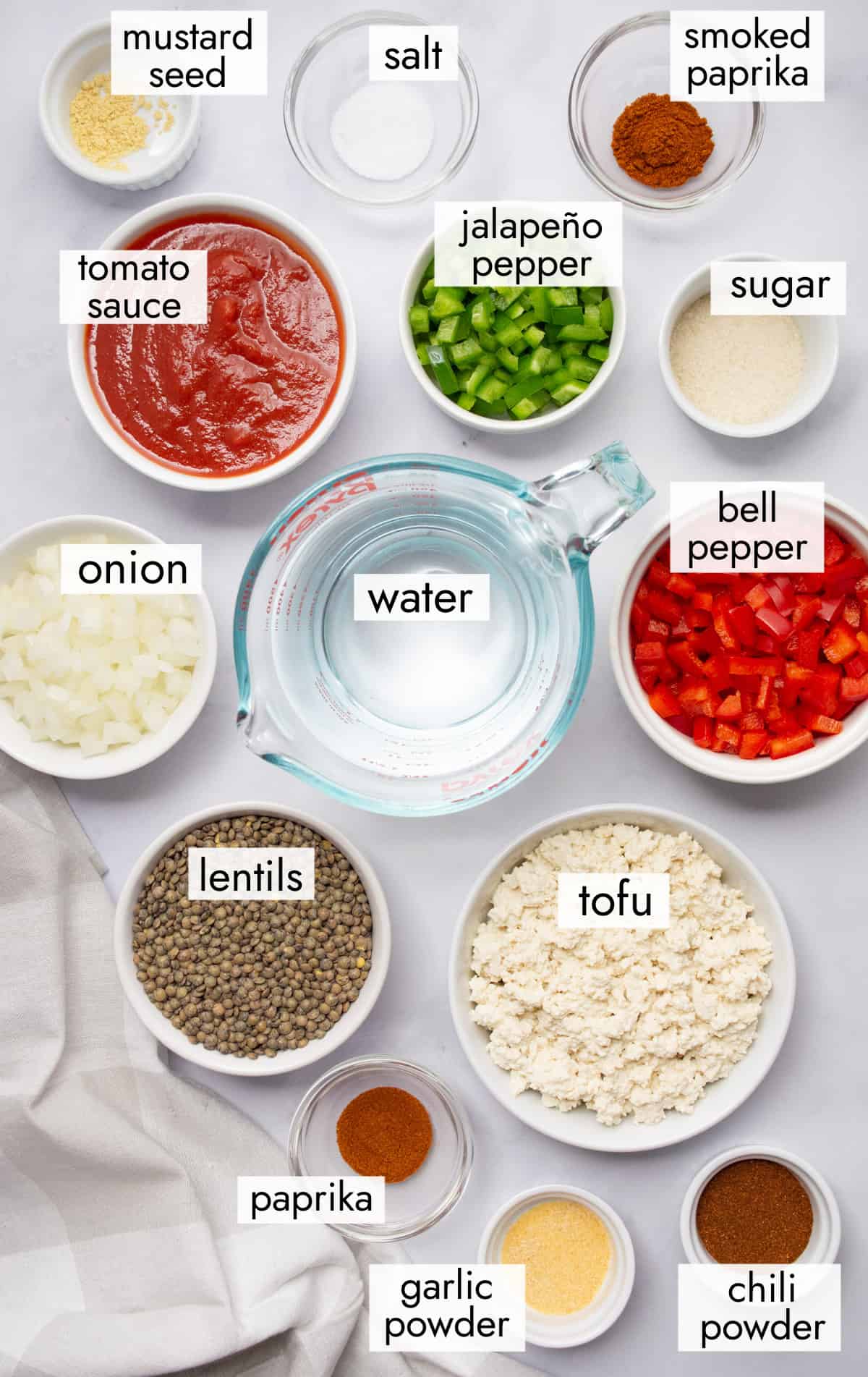 Ingredient Notes and Substitutes
Lentils. Use green or brown lentils for the best texture. Red lentils cook up too soft for this recipe.
Tofu. The tofu is cooked in the oven for a "meat-like" texture. Omit with no other change to the recipe or replace it with your favorite packaged vegan meat crumbles.
Jalapeño pepper. Remove the seeds for very mild heat. Or leave the seeds for spicier sloppy joes.
Onion. Yellow or sweet onions are best, but you can use what you have on hand.
Bell pepper. Red bell pepper gives a pop of color to the meal, but any color is fine.
Salt. I use sea salt, but any salt you have on hand can be used.
Sugar. Any granulated sugar will do. I use either cane sugar or coconut sugar.
Smoked paprika. This gives a smoky flavor to the dish so I suggest it. Or, you can use a few dashes of liquid smoke instead.
Instant Pot Instructions
The Instant Pot turns this vegan sloppy joes recipe into an easy one-pot meal the whole family will enjoy.
Start by preparing the meatless tofu crumbles.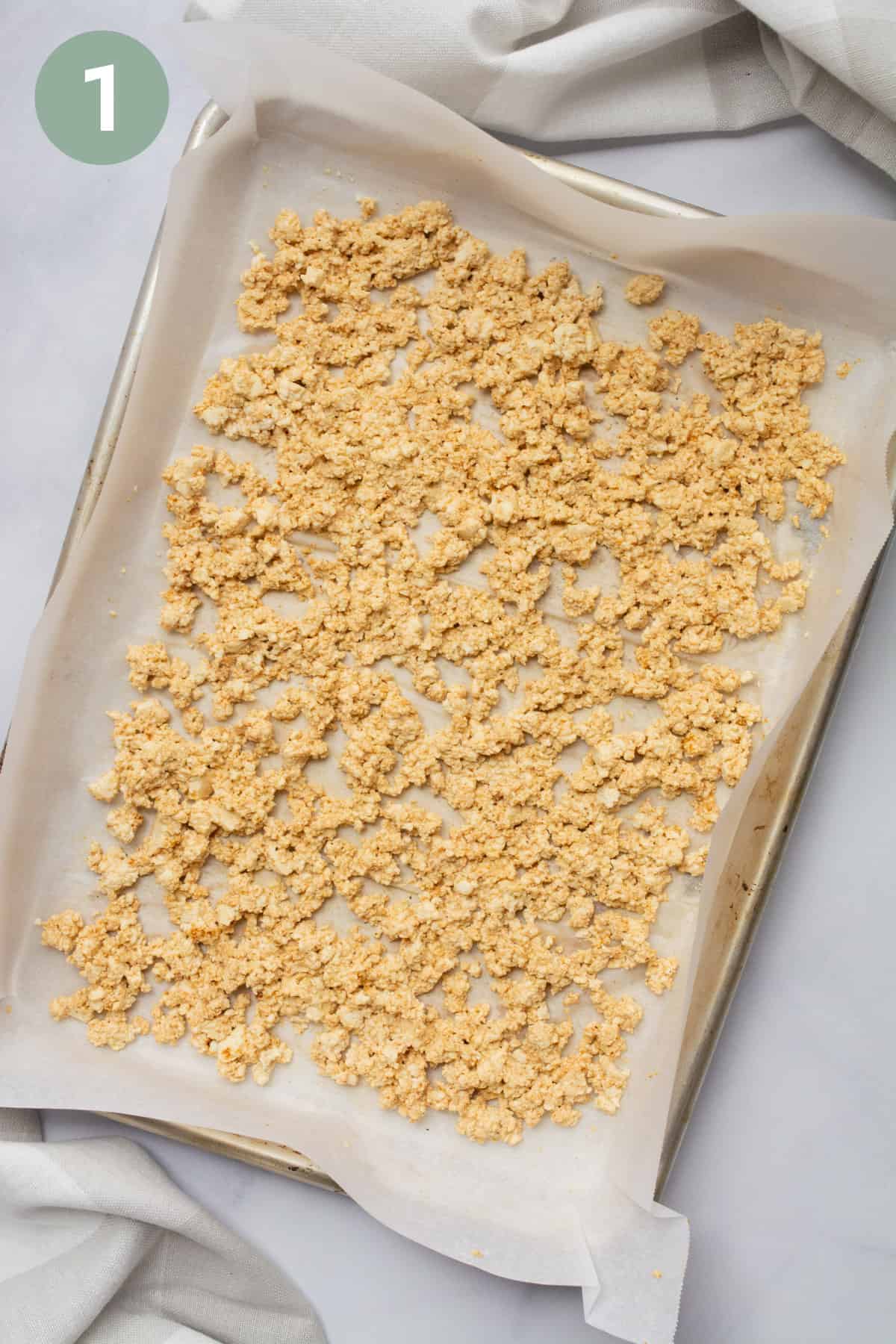 STEP 1. Crumble the tofu on a baking sheet and sprinkle with salt and paprika.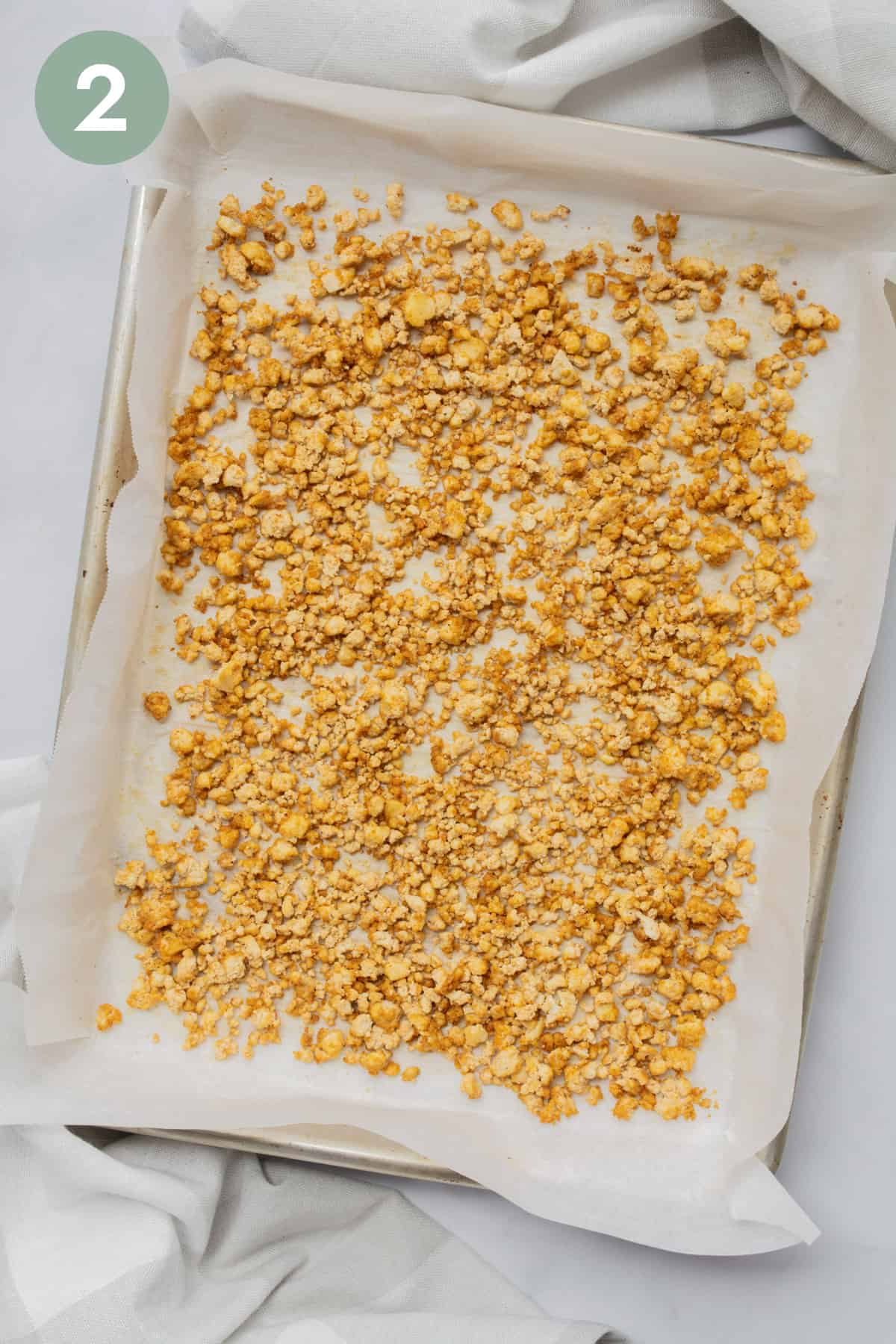 STEP 2. Bake until the texture becomes drier and more "meat-like". Set aside.
While the tofu bakes, prepare the Instant Pot sloppy joes.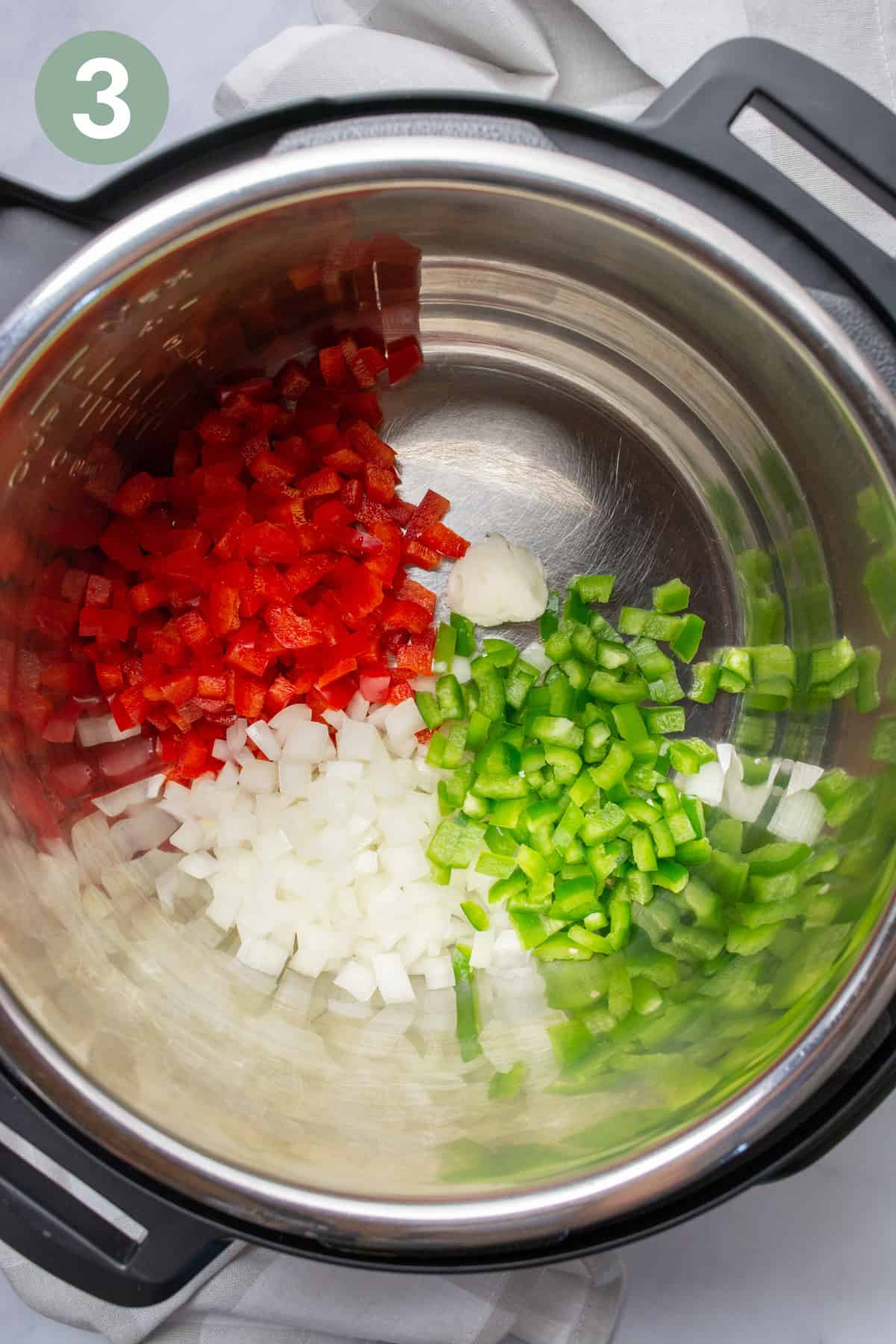 STEP 3. Add chopped bell pepper, onion, jalapeño pepper, and a bit of oil to the Instant Pot.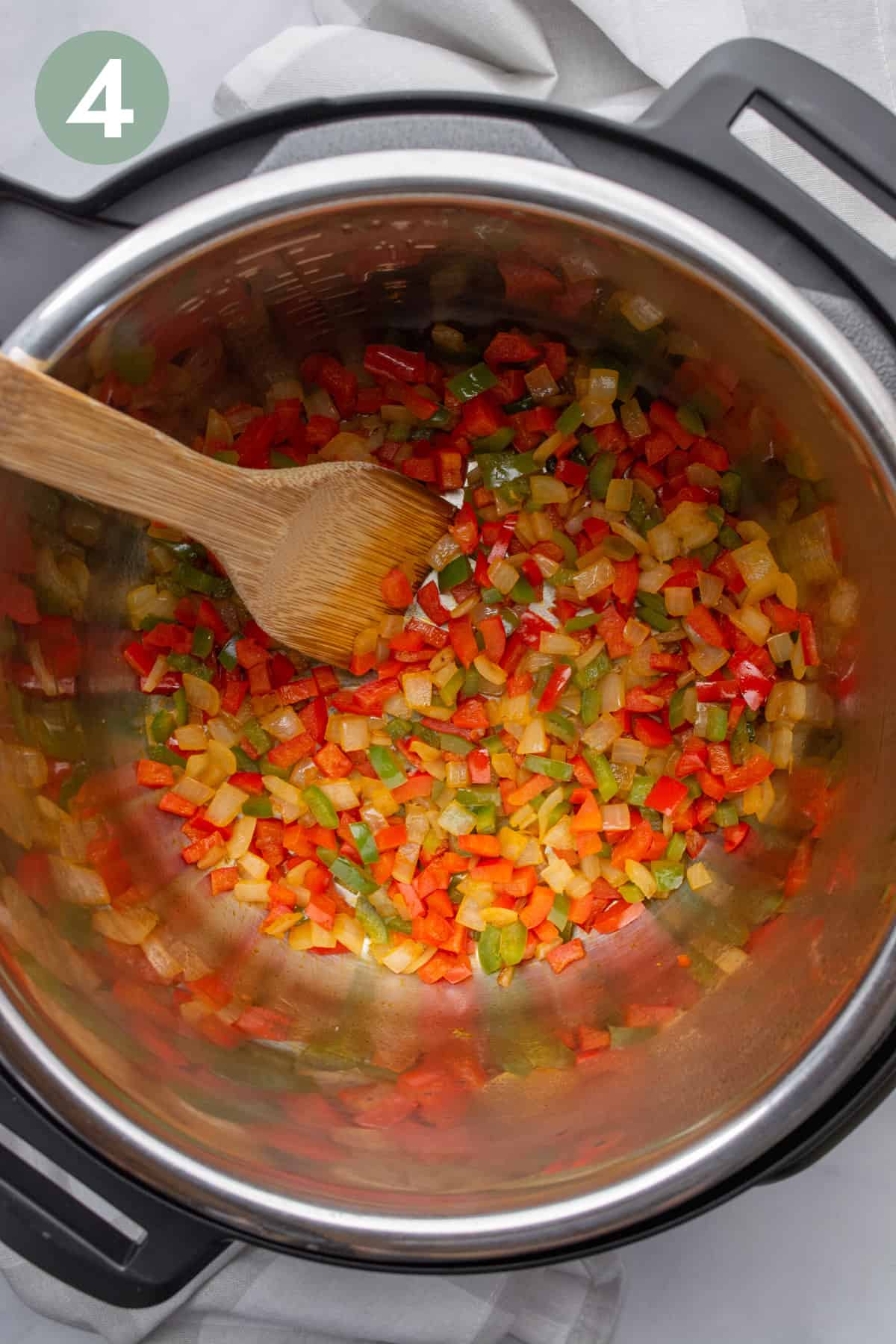 STEP 4. Using the sauté feature, sauté the vegetables until they begin to soften, about 5 minutes.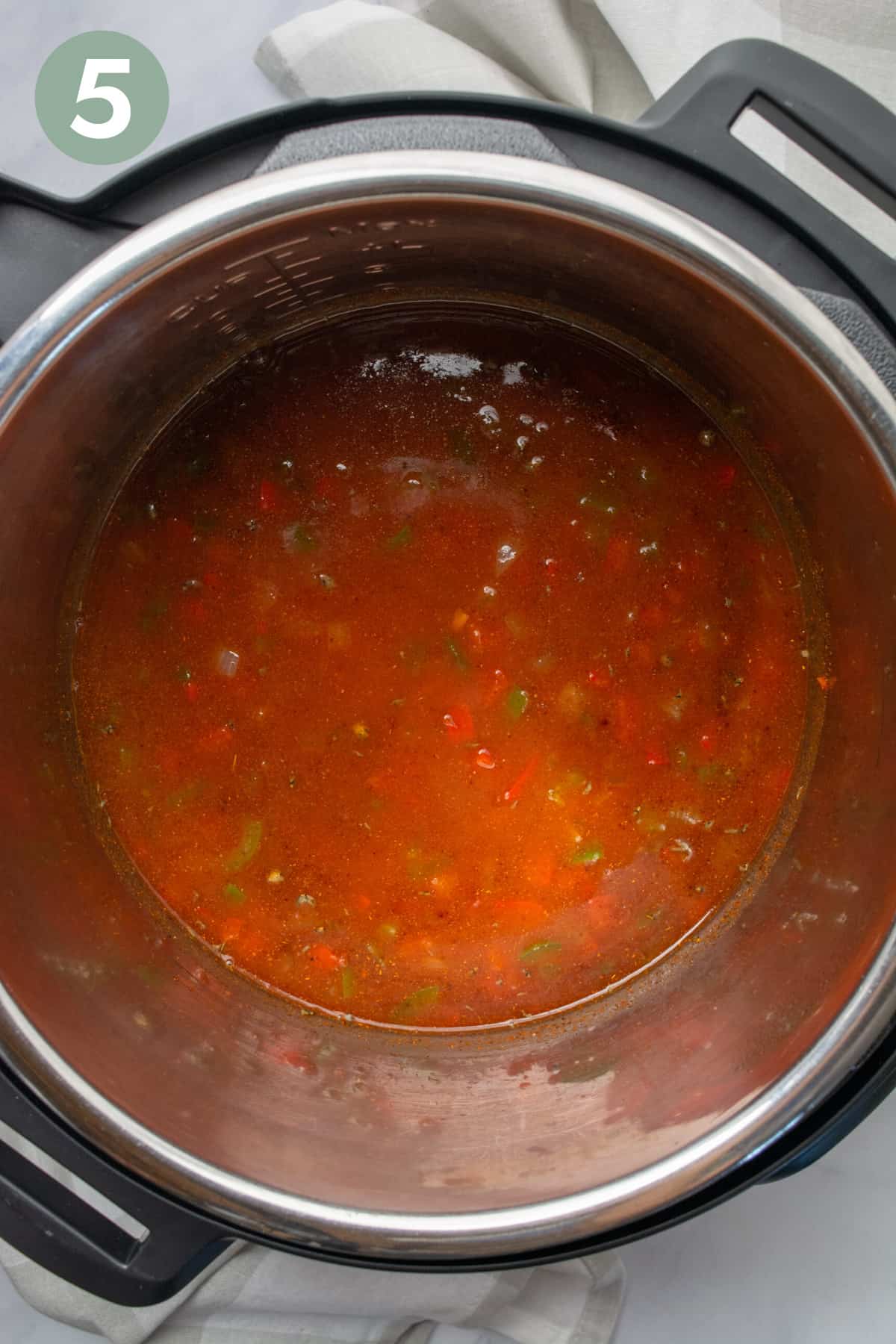 STEP 5. Mix in the remaining sloppy joes ingredients.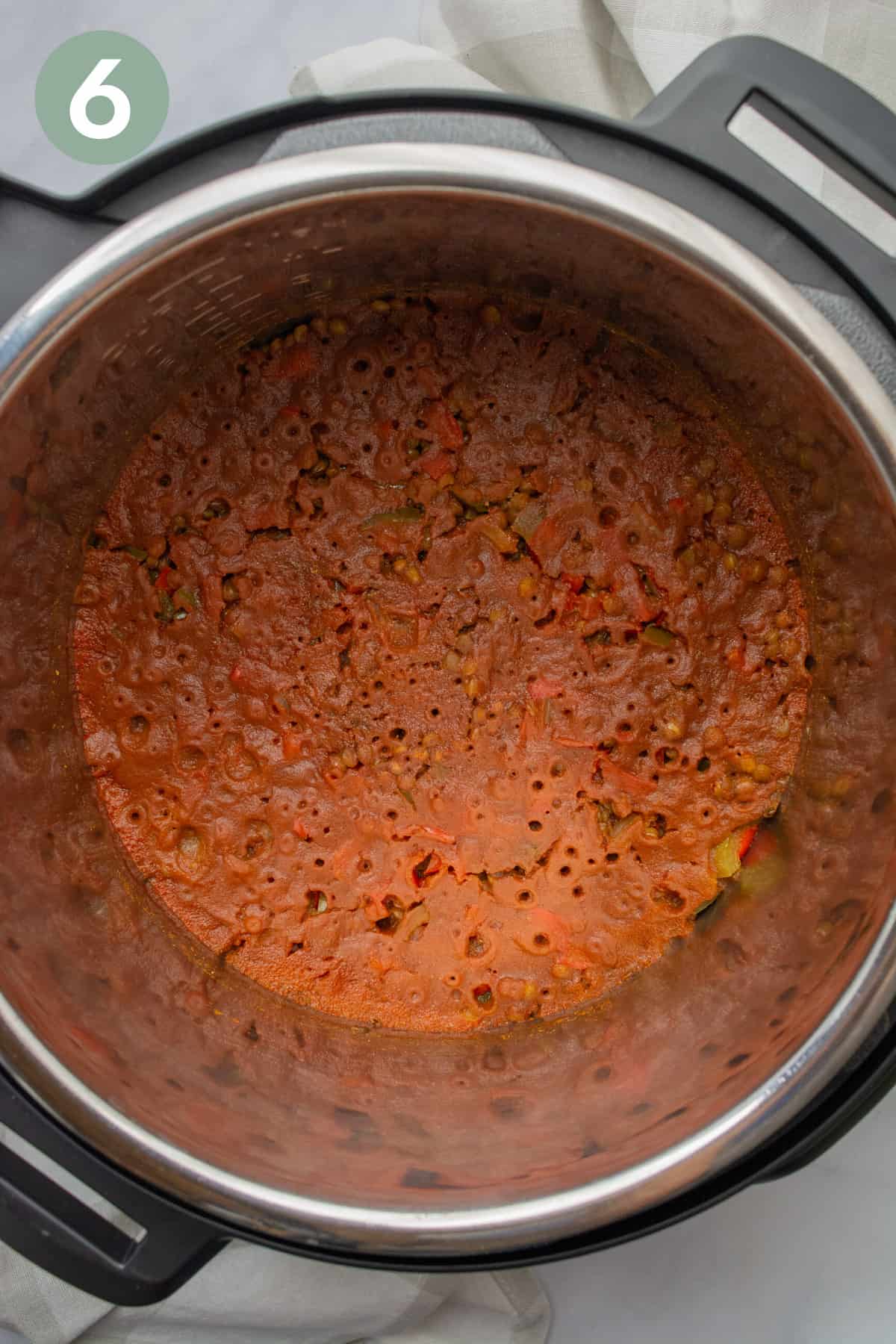 STEP 6. Set the Instant Pot to high pressure for 10 minutes. After cooking, allow the pressure to naturally release. The sloppy joes mixture should look similar to the above image when you open the lid.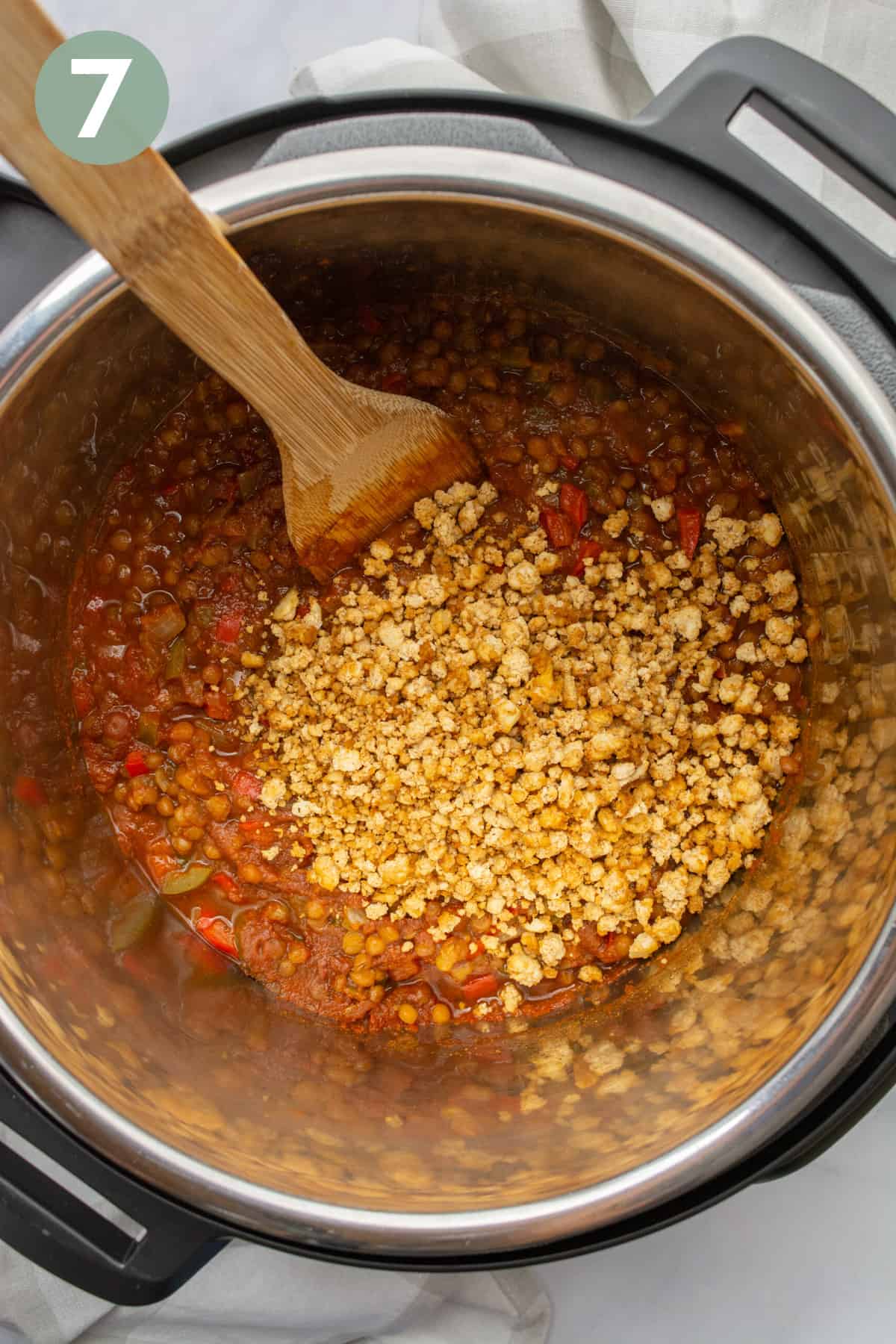 STEP 7. Stir the vegan sloppy joes mixture and toss in the "meatless" tofu crumble.
STEP 8. Mix the tofu into the lentils and serve.
The Instant Pot (affiliate link) really makes this an easy meal. It is one of my favorite kitchen appliances I own. If you don't have one yet, the ease of this sloppy joes recipe will have you sold.
To Serve Vegan Sloppy Joes
This vegan sandwich is perfect for those evenings when you need a quick weeknight meal. Simply serve alongside your favorite potato chips or frozen fries.
Or, keep it healthy with a side of steamed vegetables, a baked potato, or homemade macaroni salad.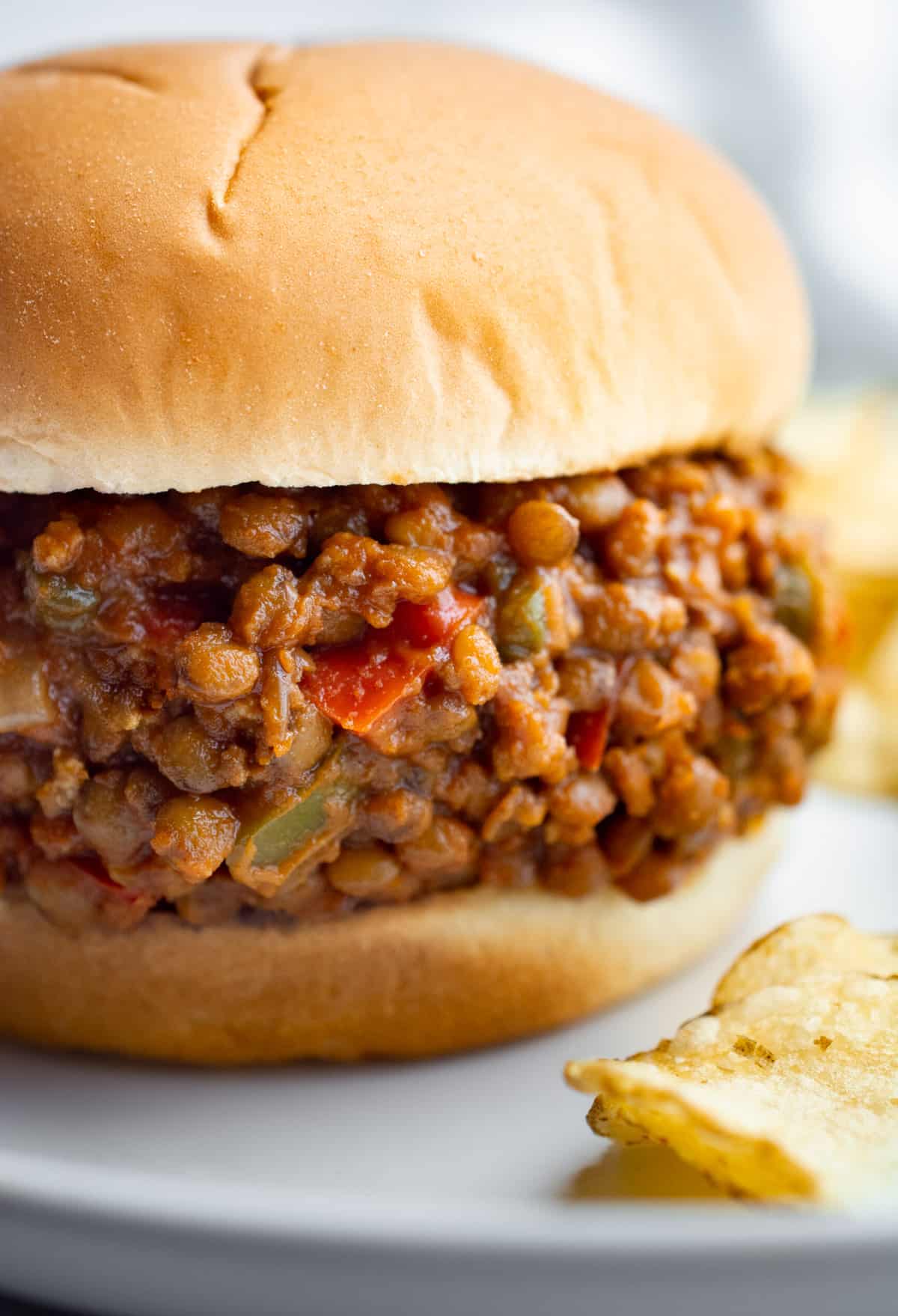 Frequently Asked Questions
Can I freeze vegan sloppy joes?
Yes!  Transfer the sloppy joe mixture to a freezer-safe container.  It should keep for 2-3 months in the freezer.  To reheat, defrost the mixture, then heat in a pan until warmed throughout.
Can I use canned lentils instead?
Sure! Use 3 cups as a replacement and be sure to drain and rinse them first. Also, canned lentils will only work for the stovetop instructions, not for the Instant Pot. 
Can I use red lentils?
I don't recommend red lentils as a replacement. They are too soft. Use either green or brown lentils for the best taste and texture.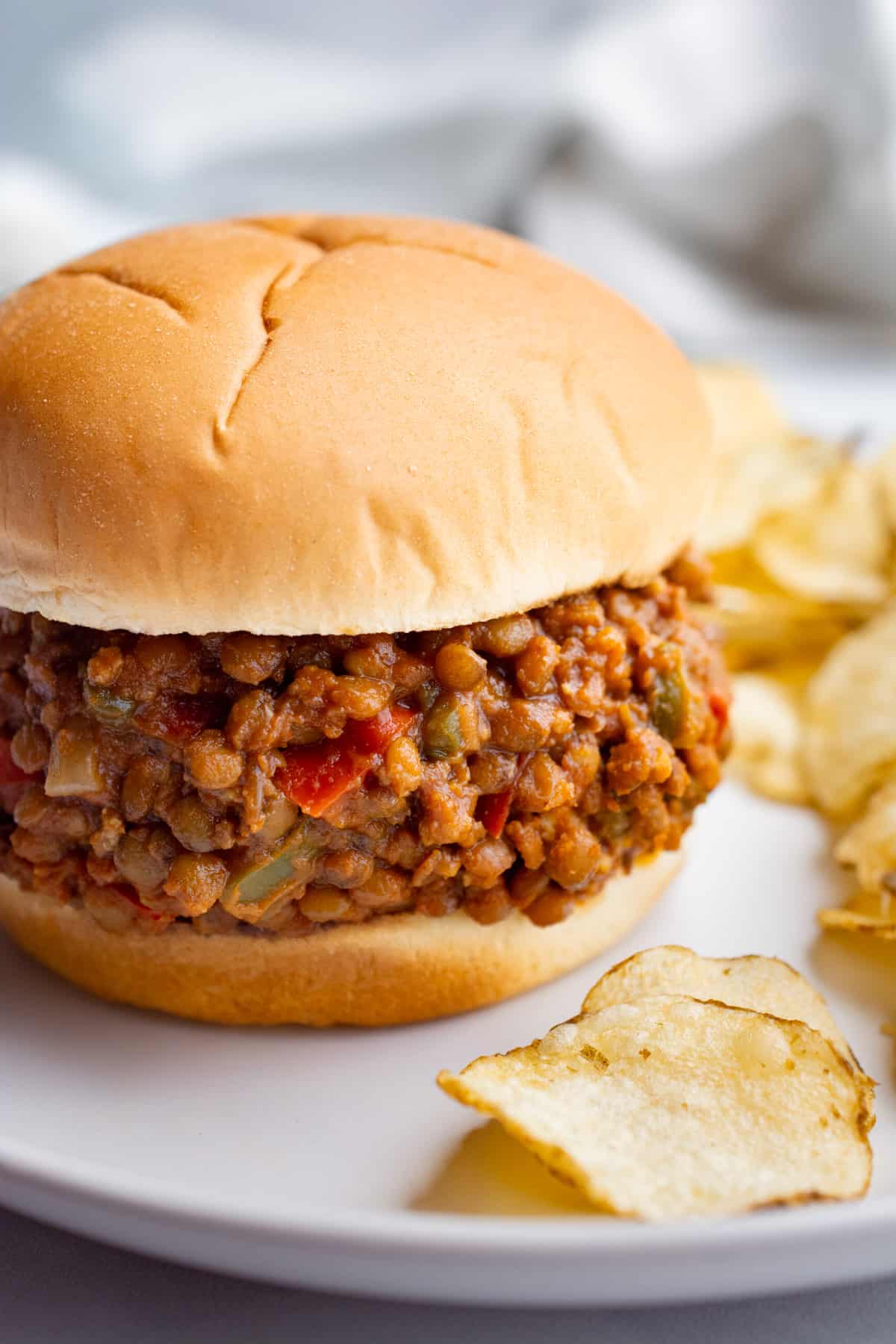 Helpful Tips
Tofu. Use ½ a block for a bit of meat-like texture. Use a full block for a more meaty texture. Or, omit with no change to the recipe. You can also replace the tofu with packaged vegan meat crumbles.
Leftovers. Sloppy joe leftovers will keep in the refrigerator for 3-4 days. Reheat in a saucepan until warmed throughout. Add a few splashes of water as needed to keep the lentils and sauce moistened.
We'd love to hear from you!
If you enjoyed this vegan recipe, please leave a 5-star rating in the recipe card and share your thoughts in the comments below.
Recipe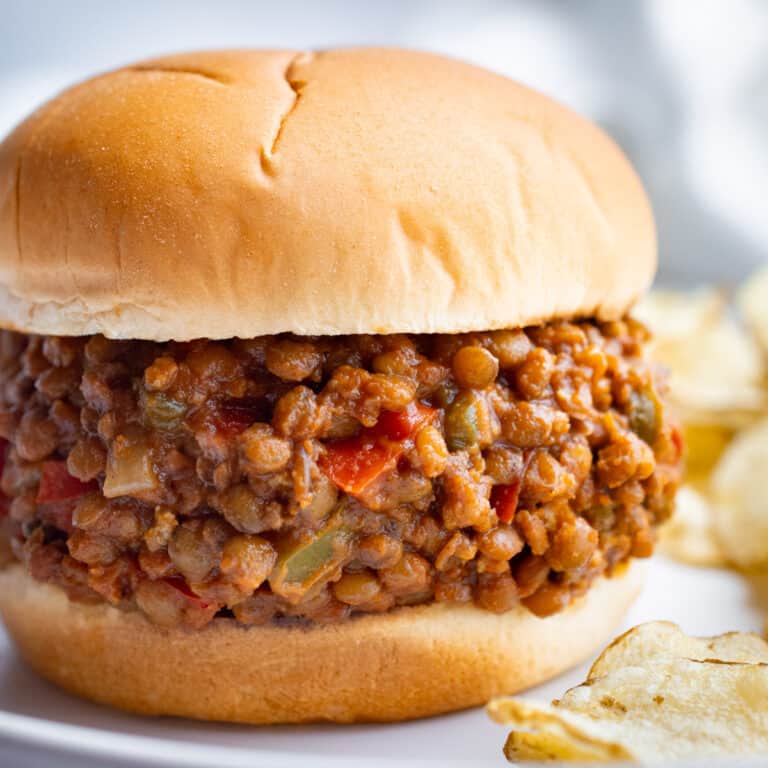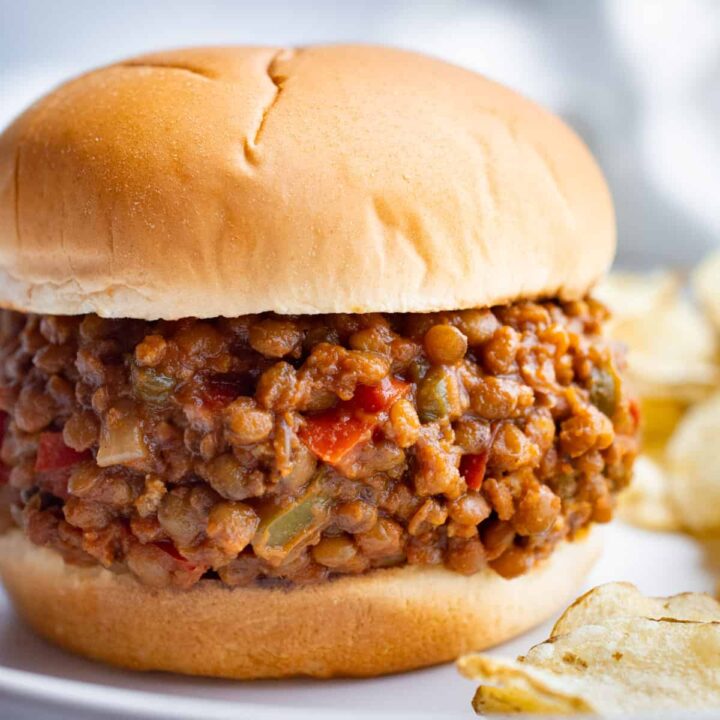 Vegan Sloppy Joes
These vegan sloppy joes have a hearty texture, they're full of flavor and easy to make. This plant-based recipe can be prepared In the Instant Pot or on the stovetop and comes together in no time.
Ingredients
Tofu
½ block of tofu (firm or extra firm)
Paprika, to taste
Salt, to taste
Pepper, to taste
Lentils
1 cup green or brown lentils, rinsed and drained
2 cups water
Sloppy Joes
2 jalapeno peppers
1 small onion, chopped
1 small red bell pepper, chopped
1 (15oz) can tomato sauce
Seasonings
¾ teaspoon sea salt
1 Tablespoon granulated sugar
1 and ½ teaspoons chili powder
¾ teaspoon smoked paprika
⅔ teaspoon paprika
⅓ teaspoon garlic powder
¼ teaspoon dried mustard
Instructions
Tofu Crumble (optional)
Crumble the tofu. Then, sprinkle with paprika and a bit of salt and pepper and mix them in. I like to add just enough paprika to give it some color.
Bake the tofu in the oven at 350ºF for 10-15 minutes. Stir/mix around it every 3-5 minutes. This will dry it out to a meatless crumble texture. Be careful not to overcook the tofu. It shouldn't be too crispy.
Once the tofu is to your desired texture remove it from the oven and set it aside. It will be stirred in after the lentils are cooked.
Instant Pot Instructions
Using the Instant Pot's sauté feature, sauté the bell pepper, onion, and jalapeño peppers, in a bit of oil or water, for about 5 minutes to slightly soften.
Now, add the lentils, water, tomato sauce, and seasonings to the Instant Pot and mix everything together.
Seal the lid and set the Instant Pot to 10 minutes high pressure using the manual feature. Allow for natural pressure release.
Once the pressure has fully released, carefully open the lid and give the lentil mixture a stir.
Mix in the cooked meatless tofu crumbles.
Taste and adjust any seasonings if needed.
Stovetop Instructions
For the lentils: In a medium saucepan, bring the lentils and water to a boil, then reduce the heat to a simmer.
Cover and cook the lentils for about 20-25 minutes, or until they are tender.
Drain any excess liquid from the lentils, if needed, and set them aside.
For the sloppy joes: In a separate, large skillet, sauté the bell pepper, onion, and jalapeño peppers for about 5-6 minutes to slightly soften.
To the skillet, add the tomato sauce, cooked lentils, cooked tofu, and seasonings. Stir to evenly mix everything together.
Lightly simmer the sloppy joe mixture over medium-low heat for about 8-10 minutes, stirring occasionally.
Taste and adjust any seasonings if needed.
Notes
You can omit the tofu without changing the taste.  The only noticeable difference would be a less "meaty" texture. For an extra "meaty" texture, use 1 full block without any change to the recipe.
Leftovers will keep well in the refrigerator for 3-4 days.
To freeze, add the vegan sloppy joe mixture to an airtight freezer-safe container. Defrost on the counter or in the refrigerator, then cook in a pot over medium-low heat until heated throughout.
Nutrition Information:
Yield:

8
Serving Size:

1
Amount Per Serving:
Calories:

74
Total Fat:

2g
Unsaturated Fat:

1g
Sodium:

247mg
Carbohydrates:

10g
Fiber:

3g
Sugar:

4g
Protein:

6g
**Nutritional info is provided as an estimate based on the ingredients I used and for convenience and as a courtesy only.**
More Recipes You May Enjoy
Where You Get Your Protein is a participant in the Amazon Services LLC Associates Program, an affiliate advertising program designed to provide a means for sites to earn advertising fees by advertising and linking to Amazon.com. This site may contain some of these links to Amazon.com. If you make a purchase through one of those links, Where You Get Your Protein will receive a small commission from the purchase at no additional cost to you.