Celebrate any special occasion with one of these easy-to-make vegan party food favorites!  From dips to finger foods, there's something for everyone!  Great for Game Day parties, New Year's, holiday gatherings, birthdays, and more!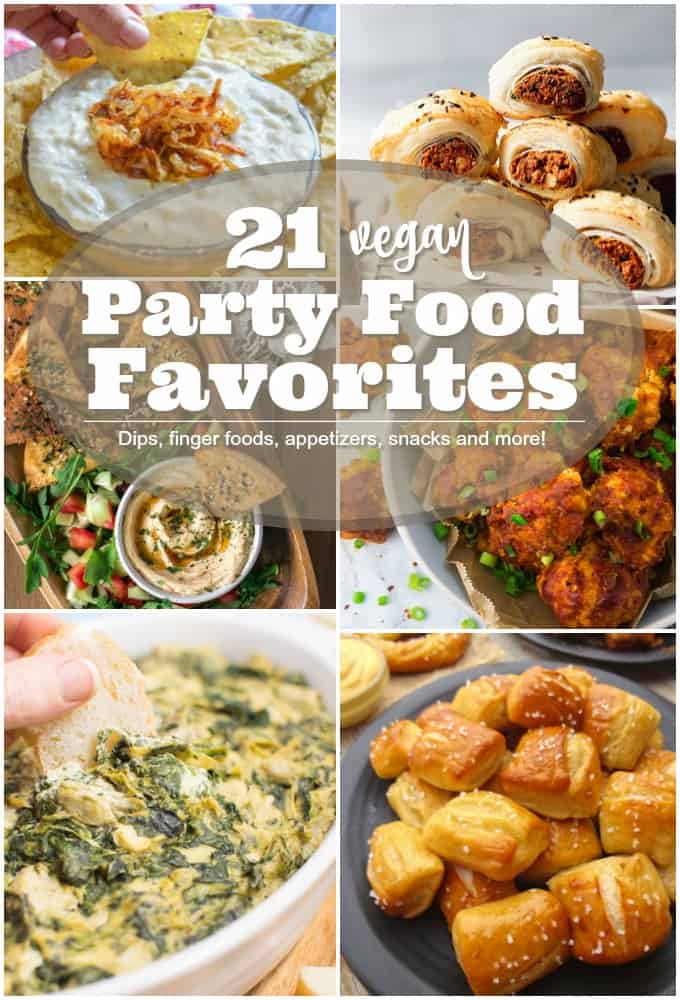 Parties and snack foods go hand in hand.
It's a FACT!
And with the Big Game quickly approaching you won't want to show up to the party 'empty-handed'. 
While I'm not much of a sports fan or even a party person, that doesn't mean I don't enjoy the amazing food being served at one!
Snacks, appetizers, finger foods, dips, I love 'em all! So finding the right recipe can be a bit daunting.
But to make things easier, I've rounded up 21 Vegan Party Food Favorites! There are a variety of recipes sure please EVERYONE! So choose your favorite party food and share it with your friends and family!
But don't stop there...
Celebrate birthdays, holidays, potlucks, office parties, and more with any one, two, or maybe even three of these vegan party food favorites! They're ALL tried and true crowd pleasers!!
Hungry for more?