36 Vegan Mexican Recipes includes loaded burritos, breakfast tacos, spicy enchiladas, savory dips, and much more! These vegan recipes are easy-to-make and sure to please!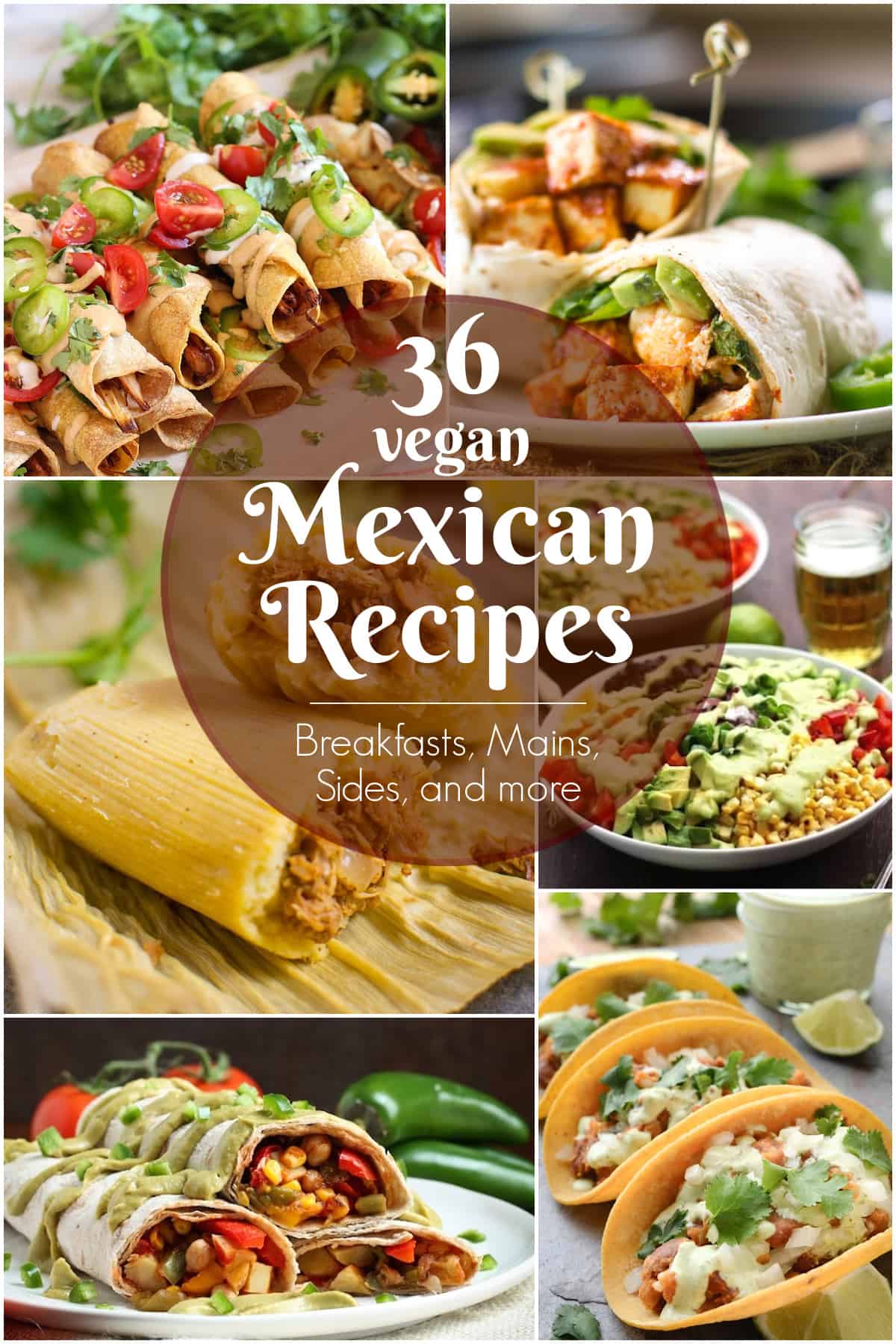 There are 2 things I can eat on a daily basis--
Potatoes AND Mexican food!
Potatoes are great because there are so many ways to prepare them. However, I'll save those recipes for another post.
I'm here to share some amazing vegan Mexican recipes from protein-packed breakfasts and mains to spicy sides and appetizers.
You're sure to find a new dinner recipe for tonight, or an easy and delicious appetizer for your next Cinco De Mayo party.
Jump to:
We'd love to hear from you!
If you enjoyed any of these vegan Mexican recipes, please share your thoughts in the comments below.
Also, if you snap a photo be sure to share it with us! We love to see your creations!! You can find us on Pinterest, Facebook, and Instagram.
Or, get the links to new recipes delivered straight to your inbox by signing up for our newsletter. See ya there!
Vegan Party Favorites