36 Vegan Mexican Recipes! Loaded breakfast tacos, hearty mains, spicy sides, and more! Recipes include burritos, tacos, enchiladas, dips, etc!
There are 2 things I can eat on a daily basis… #1 Mexican food! AND #2 Potatoes! Potatoes are great because there are so many ways to prepare them. However, I'll save those recipes for another post.
I'm here to talk about Mexican Food and share some amazing recipes from my blogger friends.
I've gathered up 36 Vegan Mexican Recipes and crammed them all into one convenient post.
Here you'll find breakfast recipes, mains, sides and more.
36 Vegan Mexican Recipes
---
Breakfasts
2. Make Ahead Vegan Breakfast Tacos (pictured above) - The Stingy Vegan
3.  Mexican Quinoa Breakfast Bowl - Healthier Steps
4. Potato and Chorizo Tacos - Doras Table
5. Vegan Breakfast Tacos with Tofu Scramble (pictured above) - Apollo and Luna
---
Mains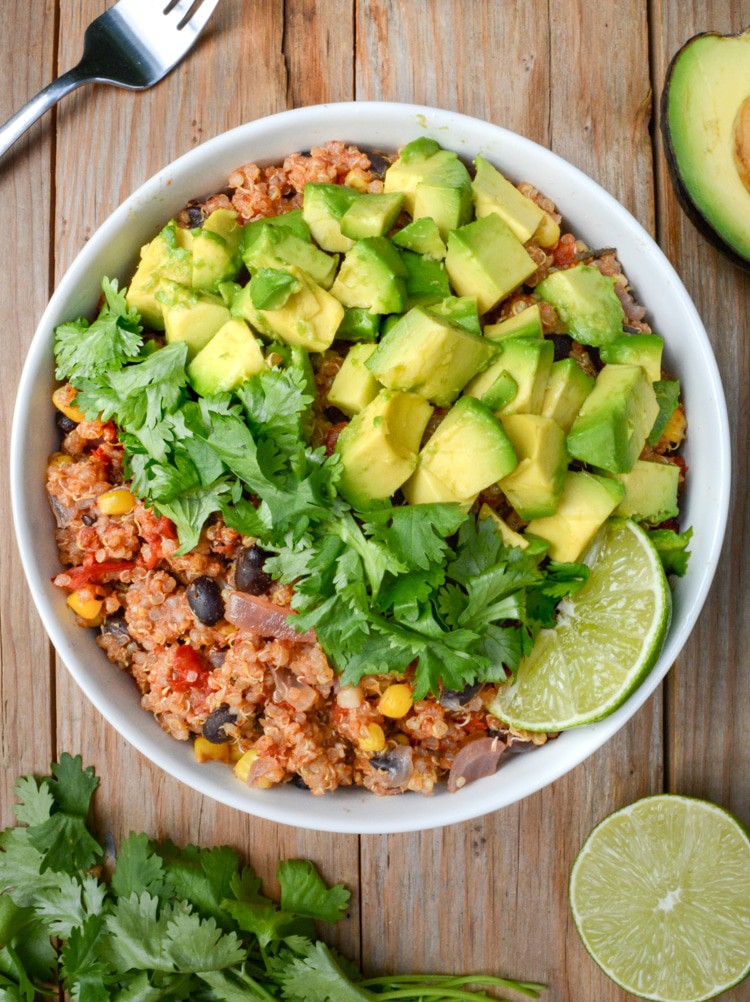 7. Instant-Pot Mexican Quinoa Bowl (pictured above) - Where You Get Your Protein
8. Black Bean Taco Salad - Veggie Inspired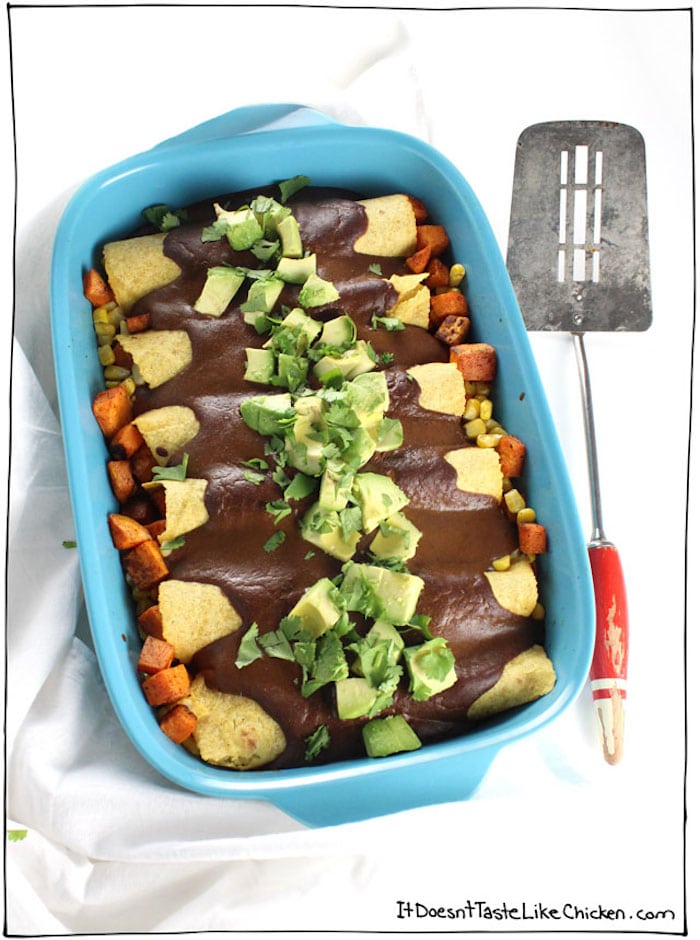 9. Sweet Potato & Corn Enchiladas with Mole Sauce (pictured above) - It Doesn't Taste Like Chicken
10. Buffalo Ranch Chickpea Taco Salad - Veggies Save The Day
11. Garlic Roasted Cauliflower and Spicy Baked Tofu Burritos (pictured above) - Connoisseurus Veg
12. The Best Spicy Vegan TexMex Burgers - Vegan Sandra
15. Walnut Meat Tacos w/ Lime Cashew Cream (pictured above) - V Nutrition and Wellness
16. Slow Cooker Black Bean Burritos - Vegan in the Freezer
18. Vegan Mexican Chopped Salad with Avocado Dressing (pictured above) - Happy Kitchen. Rocks
19. The Best Potato Tacos - Where You Get Your Protein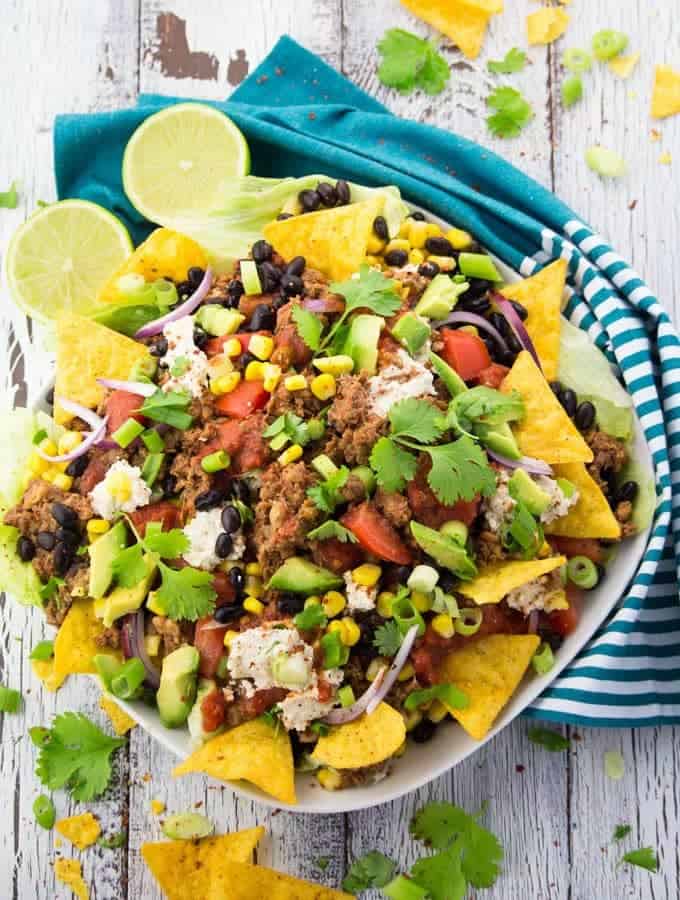 21. Vegan Taco Salad w/ Lentil Walnut Meat (pictured above) - Vegan Heaven
23. Plantain Black Bean Burritos - Cadry's Kitchen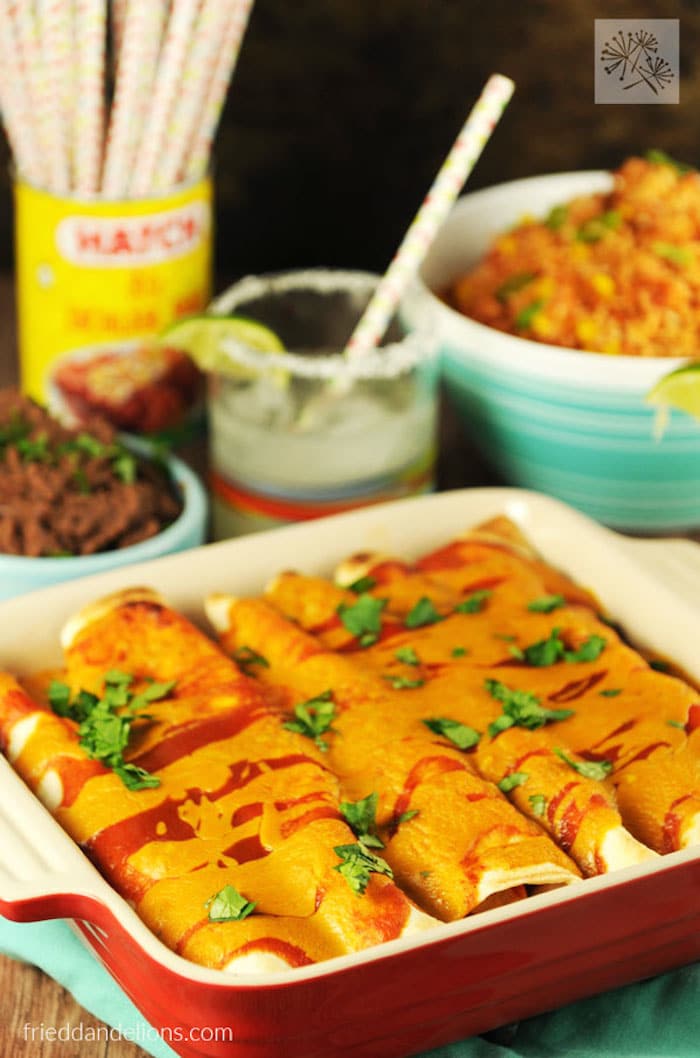 24. Jackfruit Carnitas Enchiladas (pictured above) - Fried Dandelions
---
Sides, Dips, Appetizers  & More

25. Vegan Mexican Street Corn Salad (pictured above) - Rabbit and Wolves
26. Gluten-Free Vegan Mexican Sweet Bread - Kitchen Window Clovers
27. Tex Mex Loaded Sweet Potato Fries - Euphoric Vegan
28. 7 Layer Taco Dip (pictured above) - Veggies Don't Bite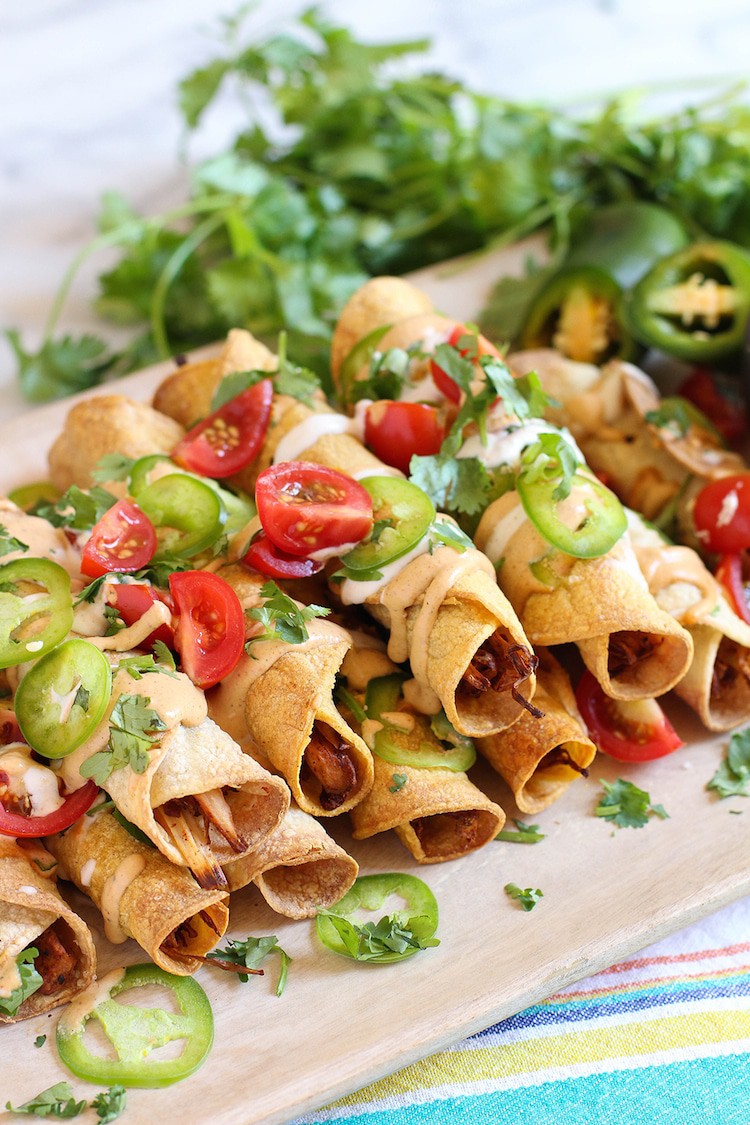 29. Jackfruit Taquitos with Southwest Dipping Sauce (pictured above) - The Mostly Vegan
30. Refreshingly Simple Pico de Gallo - Yum Some
31. Authentic Mexican Rice - Thyme and Love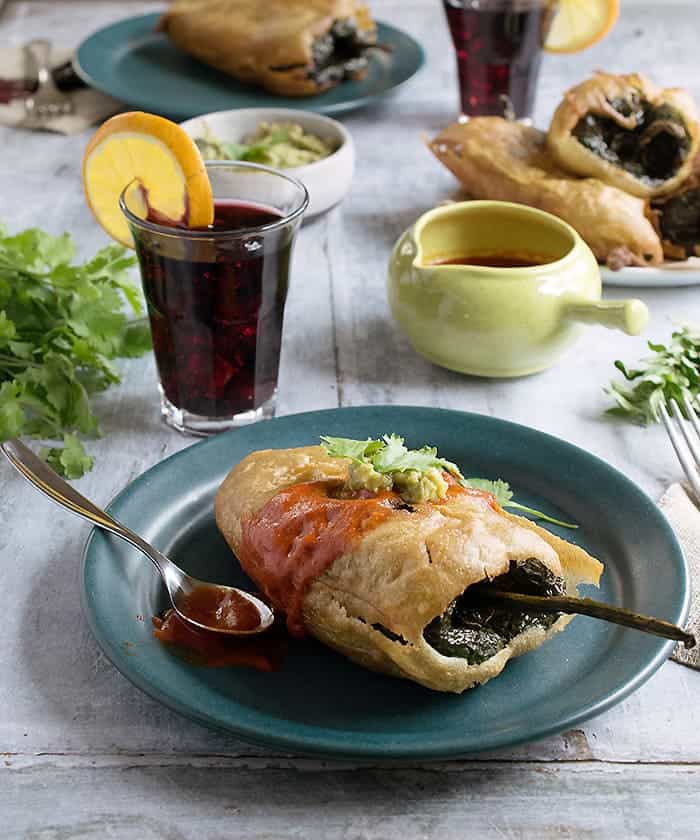 34. Vegan Potato Stuffed Chiles Rellenos (pictured above) - Healthy Slow Cooking
35. Smoky Chipotle Guacamole Dip  - The Endless Meal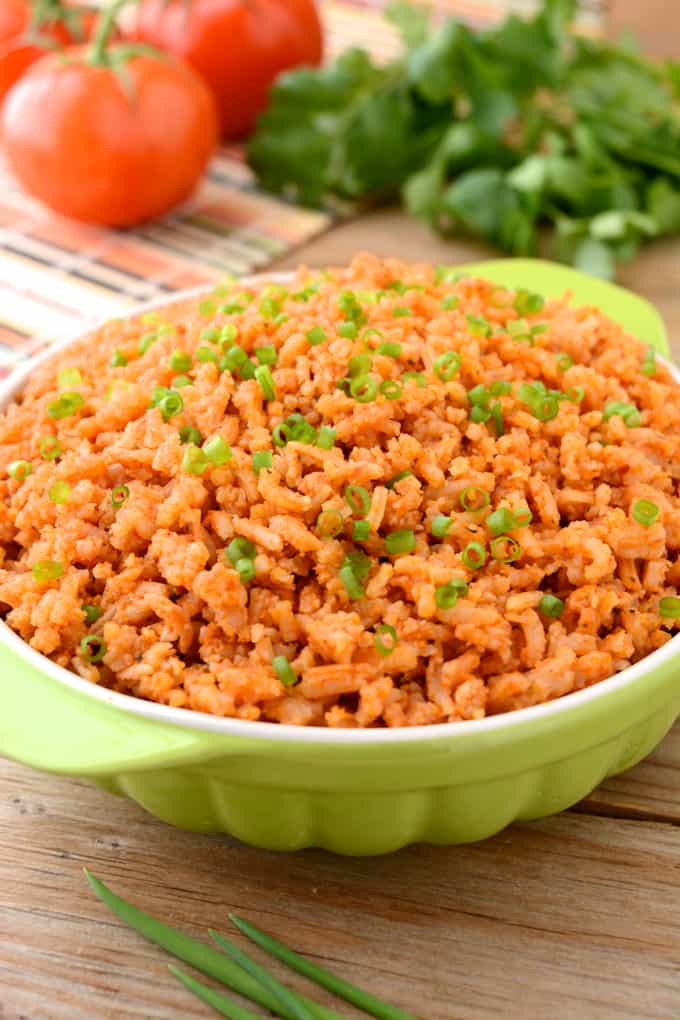 36. Instant-Pot Spanish Rice (pictured above) - Where You Get Your Protein