If you've been looking for heartier vegan recipes to make in your Instant Pot, you've come to the right place. We've got plenty of comforting one-pot breakfasts, dinners, and sides. So keep your Instant Pot busy and the dishes at a minimum.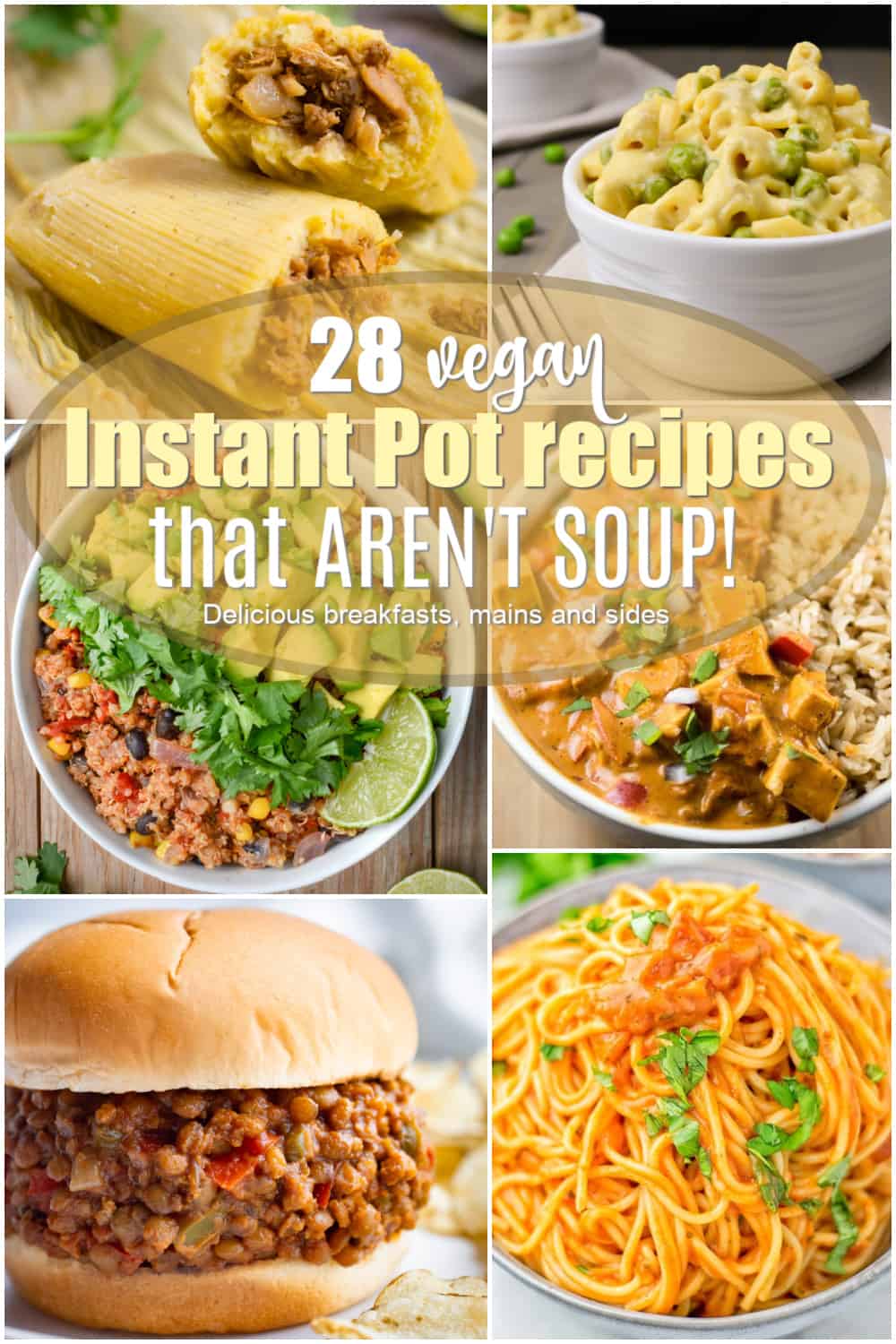 Do you know what vegan Instant Pot recipes you won't find here?
You guessed it…soup recipes!
Upon scouring the internet I've come across tons of Instant Pot soup recipes. That's great and all, but sometimes I'm looking for a heartier vegan Instant Pot recipe.
So I brought together 28 Instant Pot recipes that are just that. Hearty, filling, and delicious, as well as, quick and easy to make!
Whether you're craving Mexican food, an Indian dish, or a comforting bowl of vegan mac and cheese, this post has you covered!
I use my Instant Pot (affiliate link) almost daily, whether, I'm making soup, breakfast, dinner, or a side dish. It makes cooking so much easier and gives me more time to do other things.
If you don't have an Instant Pot yet, I highly suggest getting one.
These vegan Instant Pot recipes are great for an easy weeknight dinner. Or plan ahead and meal prep for the week to free up time.
There are plenty of favorites to choose from like steel-cut oats, breakfast potatoes, mac and cheese, tamales, rice pilaf, spaghetti, vegan pot roast, and more!
More Vegan Recipes