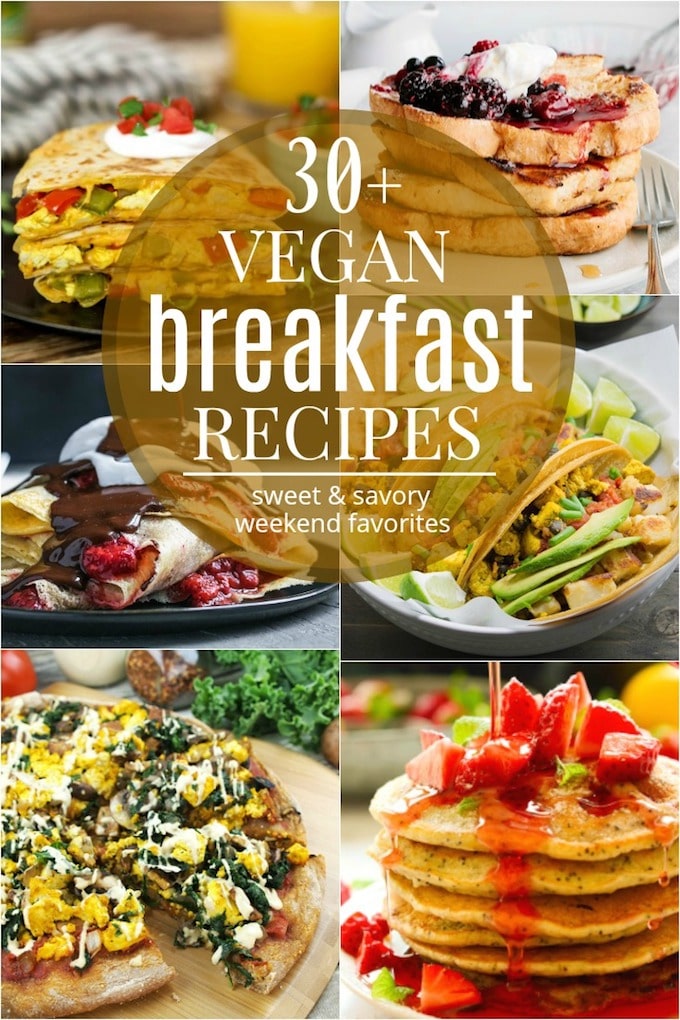 This weekend, enjoy a hearty Vegan Breakfast at home!
If you've been searching for some amazing VEGAN breakfast recipes to enjoy in your pajamas, this post has you covered!
From sweet vegan breakfast recipes to savory brunch ideas, you're sure to find a meal worth staying in for!
Kick those morning sweet cravings with freshly baked cinnamon rolls.
Use up that stale bread in an easy french toast recipe.
Or satisfy the kids with fun, dip-able waffle sticks.
Pair any sweet with a side of tofu scramble for an extra hearty meal.
If tofu's not your thing, try savory chickpea scramble instead. Serve the scramble with a stack of fluffy pancakes to sweeten the deal!
With over 30 vegan breakfast/brunch recipes you're sure to find something you can enjoy in your pajamas!
Complete your brunch by serving any of these morning favorites with orange juice for the kids and a few mimosas for yourself...
It is the weekend after all!
• • •
Sweet Vegan Breakfast Recipes
Strawberry Lemon Poppy Seed Pancakes - The Stingy Vegan
These pancakes are loaded with fresh diced strawberries, lemon zest, and poppy seeds.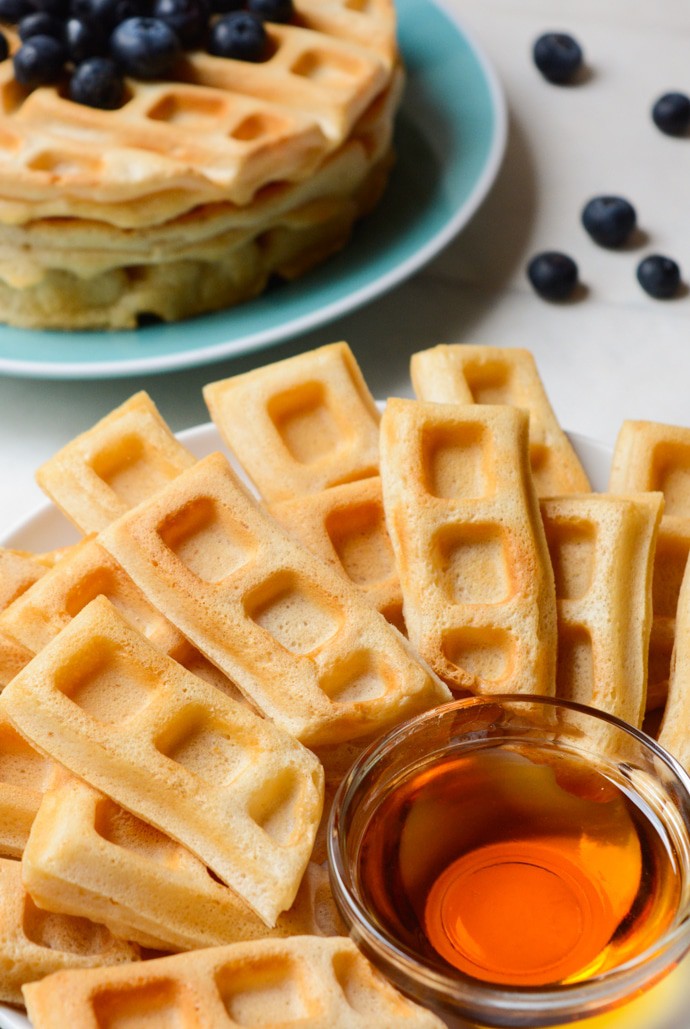 Vanilla Waffle Sticks - Where You Get Your Protein
Serve these perfectly crisp waffles topped with fruit, or cut them into sticks for dipping! Kid's will go crazy for 'em!
S'mores Pancakes (GF) - Strength and Sunshine
A decadent brunch recipe that will excite the whole family!
Banana Bread w/ Walnuts - Where You Get Your Protein
Switch out the walnuts for your favorite add-in. This versatile banana bread will be your new go-to recipe!
Quick & Easy French Toast - Wallflower Kitchen
French Toast topped with berries never disappoints on the weekend.
Carrot Chia Turmeric Muffins - Vegan Richa
For a lighter weekend treat try these muffins. They're made without any added sugar or oil.
Cinnamon Pancakes - Where You Get Your Protein
These weekend-favorite pancakes are packed with cinnamon flavor!
Easy Crepes with Strawberries & Chocolate Sauce - The Curious Chickpea
Thin flexible crepes are perfect for rolling up with your favorite filling.
Perfect Pancakes (GF) - Veg Annie
These pancakes are great for a gluten-free weekend breakfast or brunch!
Vanilla French Toast with Strawberry Sauce - Fried Dandelions
A classic weekend breakfast topped with strawberry sauce, who can resist?!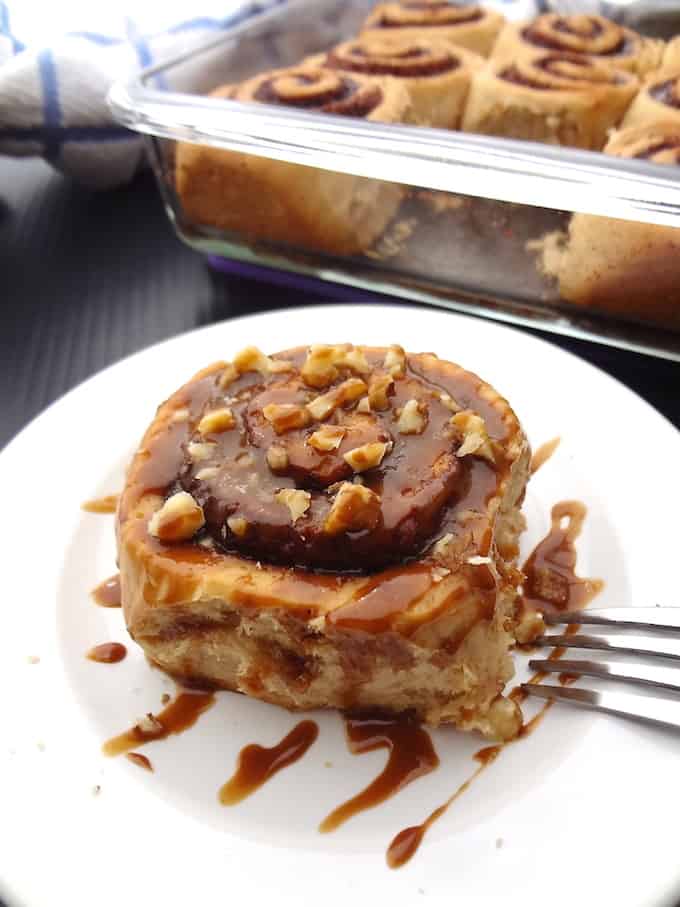 Cinnamon Rolls w/ Maple Icing (refined sugar free) - Where You Get Your Protein
This 'weekend treat' is sweetened with coconut sugar, and that means it's free of refined sugars for a healthier option.
Blueberry Banana Bread (GF) - Rhian's Recipes
This gluten-free bread is moist and bursting with sweet blueberries!
Banana Milk Pancakes - Where You Get Your Protein
Banana Milk Pancakes are soft, fluffy and loaded with sweet banana flavor.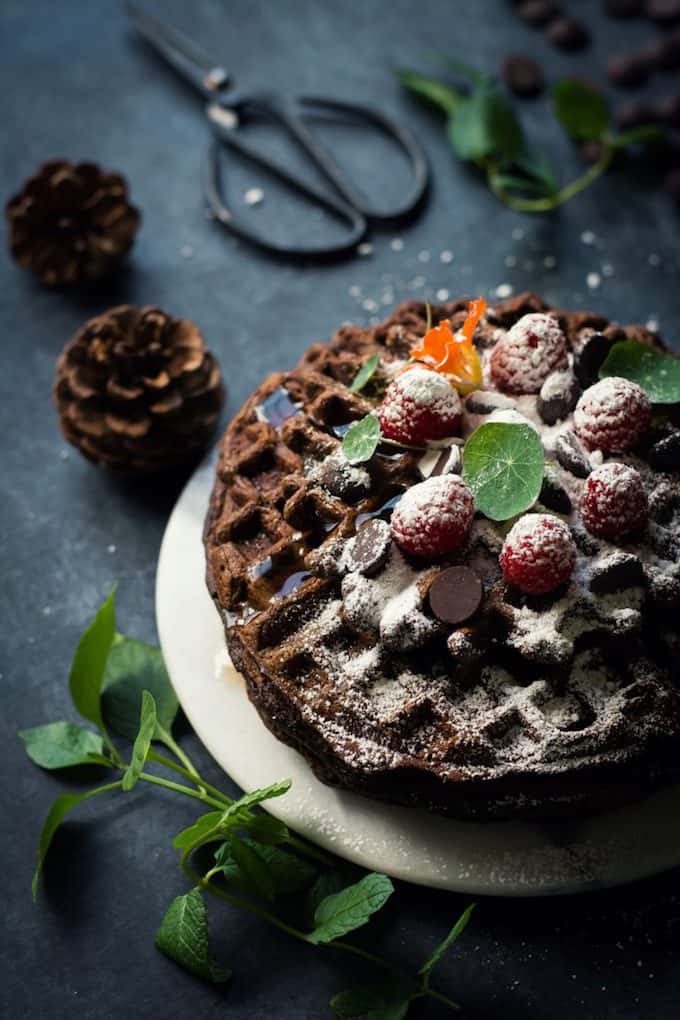 Chocolate Sweet Potato Waffles (GF) - Love is in My Tummy
For a hearty weekend sweet try these chocolate waffles. They're made with oat flour and sweet potatoes.

Easy Blueberry Muffins - Recipes From A Pantry
Enjoy a lighter weekend meal with these muffins. They're quick and easy to bring together.
Cinnamon Roll Pancakes - From My Bowl
Cinnamon rolls and pancakes have collided to create this weekend treat.
Apple Cinnamon Pancakes - Where You Get Your Protein
Light and fluffy pancakes are filled with shredded apples. Serve with a quick cinnamon-apple topping and optional coconut whip.
Strawberry Breakfast Cake (GF) - Healthier Steps
Why not enjoy cake for breakfast? This healthier option is free of refined sugar, oil and gluten.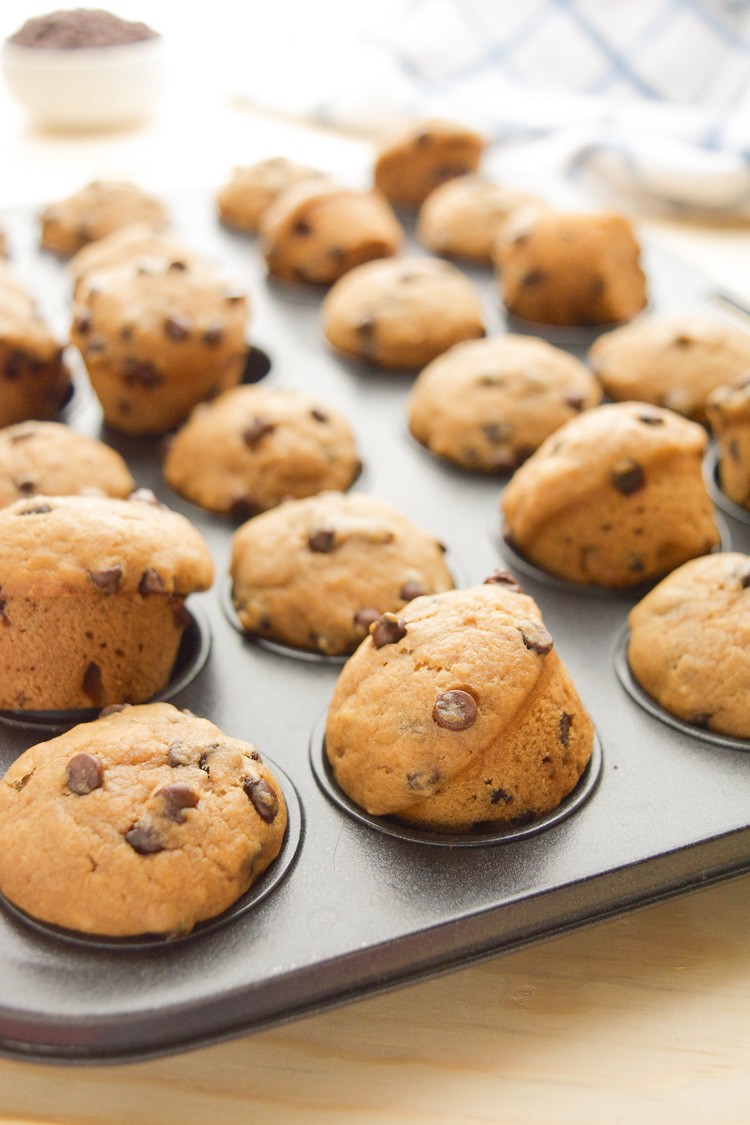 Mini Chocolate Chip Muffins - Where You Get Your Protein
The kids will go crazy for these fun little muffins. They're bursting with chocolate chips!
• • •
Savory Vegan Breakfast Recipes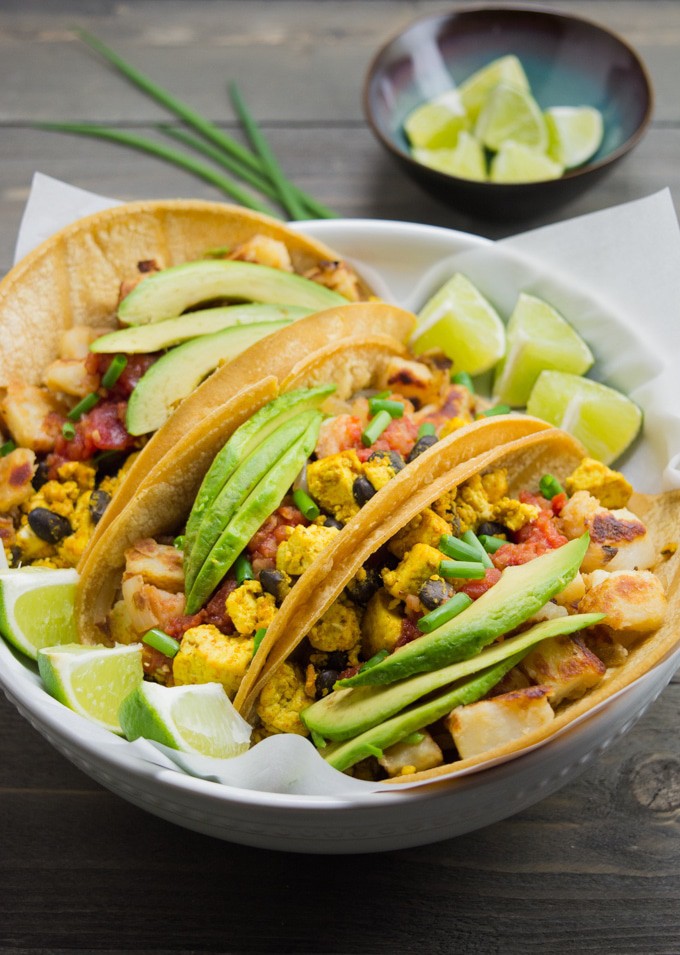 Breakfast Tacos w/ Potatoes and Tofu Scramble - Where You Get Your Protein
When the weekend hits, these loaded breakfast tacos are worth waking up for!
Tofu in Purgatory - A Virtual Vegan
Serve this dish with a side of crusty bread for a filling weekend brunch.
Vegan Breakfast Pizza - Dianne's Vegan Kitchen
Enjoy pizza for brunch with this vegan breakfast pizza. It's topped with veggies, tofu scramble and tempeh bacon!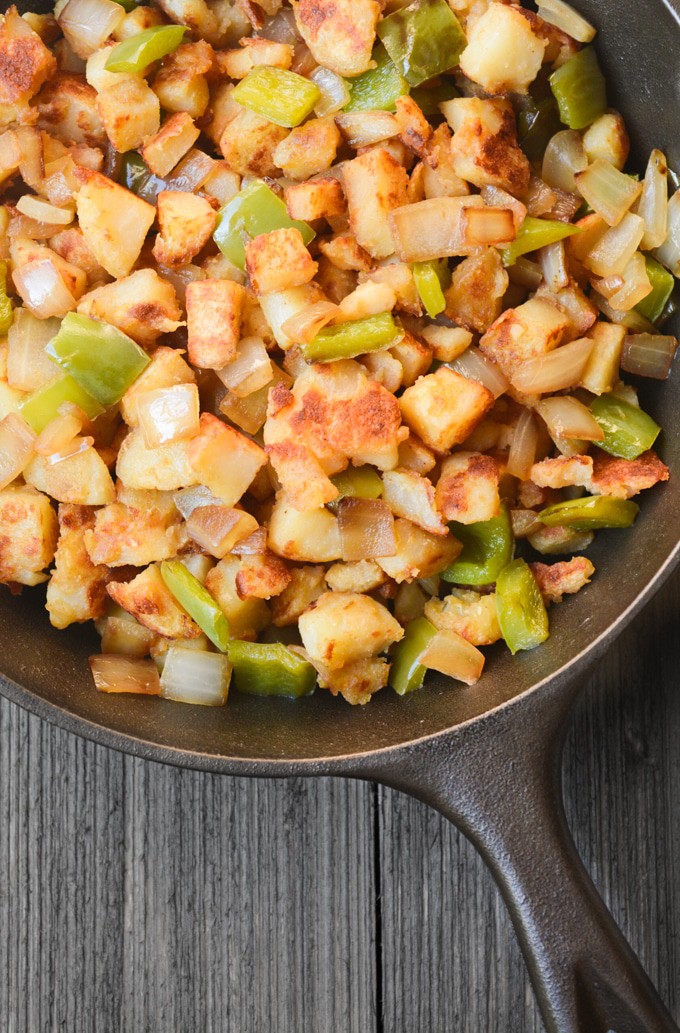 Breakfast Potatoes prepared in the Instant-Pot - Where You Get Your Protein
Prepare and season these savory potatoes ahead of time. In the morning, brown and crisp them for a great brunch addition.
Breakfast Quesadilla - Vegan Huggs
Satisfy your weekend morning cravings with this customizable breakfast quesadilla.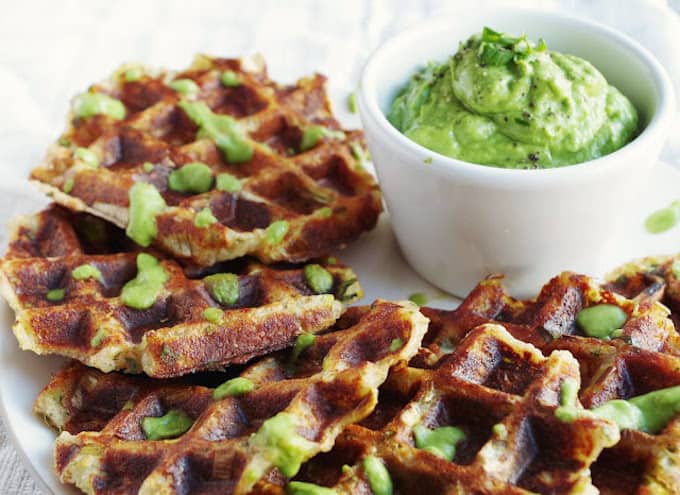 Potato Leek Waffles with Avocado Dip - Euphoric Vegan
These crispy waffles are filled with seasoned potatoes & leeks and served with a zesty avocado dip.
Chickpea Scramble Breakfast Bowl - Well and Full
Top this savory chickpea scramble with coconut bacon for the perfect weekend breakfast bowl.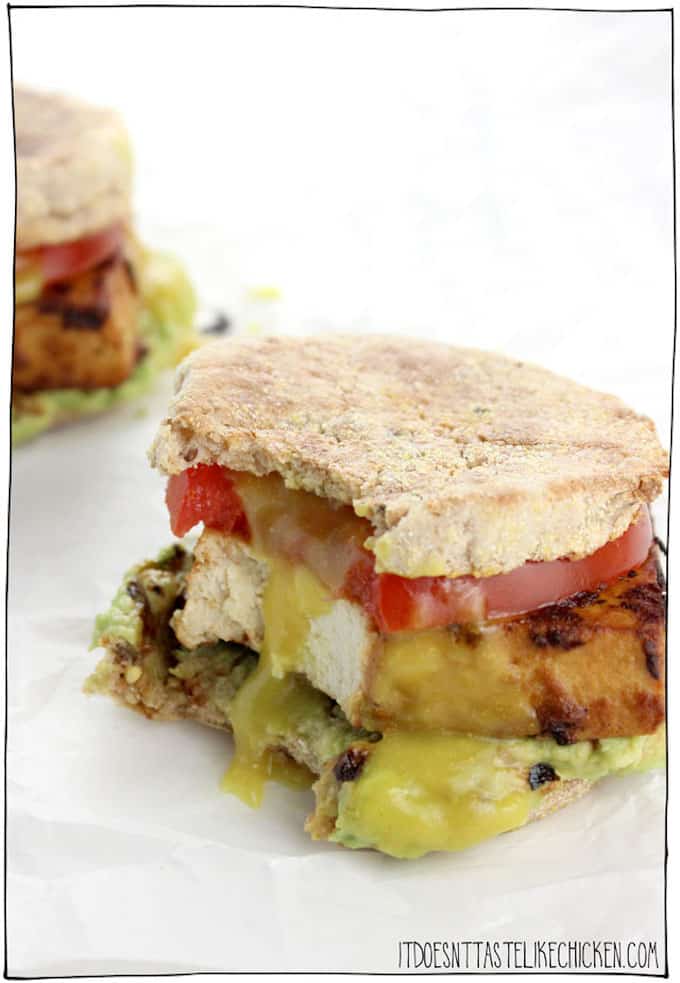 Ultimate Breakfast Sandwich - It Doesn't Taste Like Chicken
Enjoy this ultimate breakfast sandwich from the comfort of your home.
Spinach Crepes w/ Mushrooms, Basil Pesto & Tahini Dressing - Rebel Recipes
For a filling brunch, try these savory mushroom-stuffed crepes made with buckwheat, spinach, and savory herbs.
Simple Tofu Scramble - Where You Get Your Protein
Keep it simple or add your favorite veggies to this versatile tofu scramble recipe.
Freezer Breakfast Burritos - Emilie Eats
Enjoy a fresh burrito this weekend and freeze the rest for an easy breakfast during the week.
Breakfast Potato Polenta Bowl - The Stingy Vegan
Crispy potatoes and sautéd veggies over creamy polenta make for a comforting weekend breakfast.
Vegan Sausage Gravy and Biscuits - Karissa's Vegan Kitchen
You'll love this classic comfort food. Drop biscuits and tempeh sausage are covered in a homemade gravy for the perfect weekend meal.
Mediterranean Tofu Scramble - Veganosity
A flavorful tofu scramble from the Mediterranean filled with fresh vegetables and herbs.