Treat mom to a special 2023 Mother's Day brunch with a spread of delicious vegan foods! 
With over 40 vegan recipes from sweet breakfast cakes to savory chickpea scramble enchiladas, there's plenty to choose from!  And don't forget the mimosas and cocktails!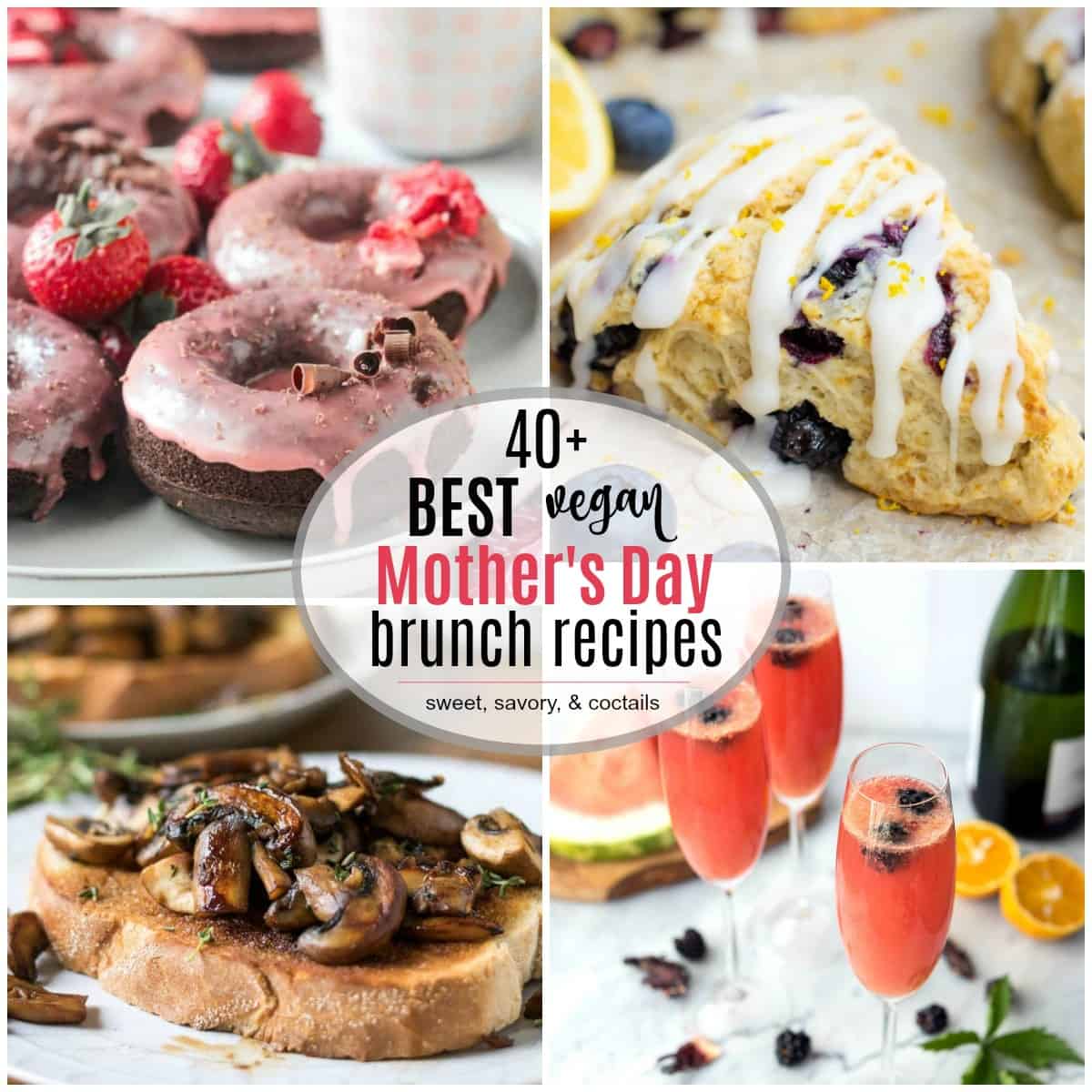 Mother's Day is right around the corner which means it's time to start thinking about brunch ideas. Instead of taking her out to a fancy restaurant, why not put together a homemade brunch and allow mom to sleep in and stay in her pj's!
This list of over 40 vegan brunch recipes makes it easy to plan the perfect Vegan Mother's Day Brunch. Choose from family favorite sweets such as pastries, donuts, and pancakes, to delicious savory breakfast potatoes and easy tofu wraps.
Complete the meal with some bubbly cocktails or mimosas. They're sure to put a smile on mom's face.
Make this a vegan Mother's Day brunch she won't forget!
Vegan Baking Favorites
Where You Get Your Protein is a participant in the Amazon Services LLC Associates Program, an affiliate advertising program designed to provide a means for sites to earn advertising fees by advertising and linking to Amazon.com. This site may contain some of these links to Amazon.com. If you make a purchase through one of those links, Where You Get Your Protein will receive a small commission from the purchase at no additional cost to you.